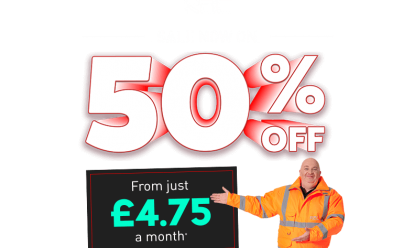 Get covered in our half price Breakdown Cover sale from just £4.75 a month.* We're the UK's best breakdown provider as voted by Auto Express drivers 2021.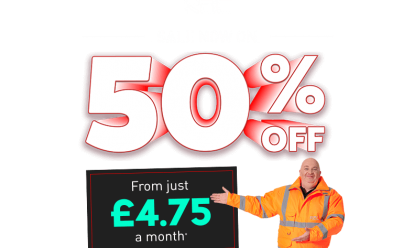 By Jonathan Crouch
Introduction
Toyota's Prius remains the most recognisable hybrid vehicle on our roads and in third generation guise, it was not only greener and more frugal than its predecessor but also larger and more powerful. It was, in short, a hybrid that had more mainstream appeal and became a real viable option for many family buyers who previously would never have considered a model of this kind. Let's see how it stacks up as a used buy.
Models
5dr (1.8 VVT-i Hybrid [T-Spirit, T4, Plug-in])
History
Think of a hybrid-powered family car and you're probably picturing this one, Toyota's Prius. Launched in 2000, with New Millennium thoughts turning to increased automotive efficiency, this was the world's largest car maker showing us exactly what was possible. The original version was immediately embraced by eco-warriors the world over, who quickly also included Hollywood celebrities and assorted green-friendly politicians when the second generation 2003 version offered us the concept in smarter, more user-friendly 5-door form. But it was hardly perfect. The cabin felt smaller than the conventional Mondeo-sized models it was priced against and away from urban use, the feeble 1.5-litre petrol engine struggled, its fuel and CO2 figures falling behind those of a conventional diesel.
So in creating this third generation design, launched in 2009, Toyota had a re-think. The result was a MK3 model with a pokier 1.8-litre hybrid engine, a car that Toyota hoped could finally offer viable everyday family alternative to ordinary medium range-sized models. A car folk might consider buying even if they didn't have a Greenpeace membership card in their pocket. At the time of its introduction, it was the most efficient five-seat family car money could buy. In 2012, Toyota also announced a Plug-in version, but its price was high and it's electric-only range relatively restricted, so sales were slow. There was also a Prius+ 7-seat MPV - but we cover that separately.
Production of the conventional third generation Prius range lasted until 2015 and early the next year, Toyota launched a smarter fourth generation version.
What You Pay
What You Get
You'd be forgiven for mistaking this third generation Prius for its predecessor, with its trademark arching roofline, slab sides and double rear screen. Look a little closer though and the differences become more pronounced, though this still remains one of the slipperiest cars in modern production with a super-low drag coefficient of 0.25Cd. Most importantly, it's bigger than its predecessor - something which made original buyers feel a lot better about the prospect of spending around £20,000 on one. You appreciate this most at the back where legroom really is excellent, even if you're sitting in the middle. Thanks to the highpoint in the rear roofline having been moved back by 10cm, headroom is pretty good too.
There's better bootspace than you might be expecting too, given that all those batteries have got to sit somewhere. There's 446-litres with all the seats in place, which is about the same as you get in a Honda Insight hybrid from this era. And 1120-litres across a fully flat load area with the seats level - which is a little less than that Honda offers. For valuable items, there's also a hidden tray on top of the spare wheel. At the wheel, you're surrounded by Toyota's usual high standards of fit and finish, with the various switches and screens managing to easily impart an enormous amount of information very quickly.
What You Pay
Please contact us for an exact up-to-date valuation.
What to Look For
High tech models often have a tendency to produce a few glitches, but the MK3 model Prius has been remarkably trouble free, Toyota ironing out some of the quirks that afflicted earlier models. There were a number of reports of 2010-era models using an excessive amount of engine oil, but this issue appears to have been sorted with later cars. We came across a few owners who had problems with the infotainment touchscreen too. Other than that, there isn't much. The skinny tyres wear rather quickly and the regenerative brakes take a little getting used to, but otherwise, as long as you get a fully stamped up service history, you should be fine. Most examples should be very well looked after but some will have been used primarily as urban scoots (they neatly sidestep the London congestion charge) and as such may well bear the scars of life on the streets.
Replacement Parts
(approx based on a 2010 Prius) Parts are relatively affordable. To give you some examples, you'd be looking at paying around £15 for a drive belt and either just above or just below £100 for an ignition coil, depending on the brand you choose. If the bonnet's damaged, you'll be able to get a replacement for just under £120; if it's the front wing you have to replace, it'll be about £90. A decent quality shock absorber will set you back about £150.
On the Road
If you're one of those customers new to the hybrid concept that Toyota is hoping to attract, then there's a bit of mental adjustment necessary once behind the wheel. Push the round 'Start' button and flick the little blue CVT gearbox lever into D (hybrids are always automatic) and there's..silence. Your first reaction is to push the button again, but no: this is how it is. In theory, assuming the batteries are charged, this Prius will run in electric-only guise at speeds of up to 31mph and will remain in milk float mode for just over a mile if you select the 'EV' (Electric Vehicle) option from the button to the left of the wheel. That's fine if you're in stop-start city motoring but out-of-town, staying battery-powered requires such a relaxed pace that you'll quickly find other irritated road users queuing up behind you. At least the spoiler bisecting the rear window means you won't be able to see them very well.
The ability for both battery and engine to run separately from each other as well as in tandem is one of the key things that separates this car from its closest rival from this era, Honda's slightly smaller Insight five-door hybrid model. Perhaps more significant is this Toyota's use of 1.8 rather than 1.3-litre petrol power, a 98bhp unit that's 20% more powerful than the MK2 Prius's 1.5-litre unit. Coupled to a more powerful electric motor, it contributes to a combined power output of 134bhp. The result is progress that, though still a little more strained than you'd experience from a similarly powerful conventional petrol or diesel rival, is on the open road a big improvement on the experience served up by this car's predecessor.
Normal day-to-day Prius motoring takes places in one of two driving modes - ECO and Power, one calming down the power delivery, the other pepping it up. Since subjectively, there isn't much difference between the two, enviro-conscious Prius buyers will likely leave their cars in ECO most of the time, with perhaps one eye on the Eco Monitor that'll hopefully be reassuring them of the 'greeness' of their driving style. As with all hybrids, the electric motor helps out the engine when it's needed and acts as a generator to charge the battery pack when it isn't. Regenerative braking, which reclaims the energy that would usually be lost when you brake, is an easy way to charge the battery even more and you can optimise this by snicking the gearlever into 'B' rather than 'D' whilst on the move. At any given time, a neat energy flow diagram at the top of the dashboard shows you what is charging or being driven by what.
High technology of this kind however, comes with a high price, so to keep the Prius relatively affordable, the Japanese engineers had to mix in some low-tech too. One example is the way that this car rides on the chassis of Toyota's Mondeo-sized Avensis, yet lacks its supple multi-link rear suspension, instead using a simpler torsion beam set-up. Or the way that the 1.8-litre engine had to forgo the clever variable valve lift that gave this unit such a rev-happy demeanour elsewhere in the company's model line-up. It still makes sixty from rest in 10.2s on the way to 110mph, but the result, like the slightly vague electric steering, is hardly calculated to create a car that will appeal to enthusiasts, but then they wouldn't have bought one of these anyway. What's important is that this car offers you an eco-friendly conscience without compromising day-to-day usability. Exemplary refinement and sure-footed handling come as a bonus.
Overall
In third generation guise, Toyota's Prius finally made real world sense. As a used proposition, it's a car you can justify buying, even if you're not trying to make some kind of environmental statement. True, it isn't cheap but it's decent value for what you get, especially if you compare prices to high-efficiency diesel rivals with technology that by comparison, dates back to the Ark.
With reasonable driving dynamics, a roomy cabin and user-friendly design, this third generation model deals with all the drawbacks which used to be part and parcel of Prius ownership, creating a car that's increasingly difficult to ignore in the gloomy times we live in. Toyota's hybrid revolution continues to gather pace.