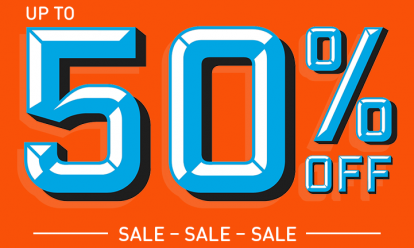 Get covered in our half price Breakdown Cover sale from just £7 a month.* We're the UK's best breakdown provider as voted by Auto Express drivers 2021.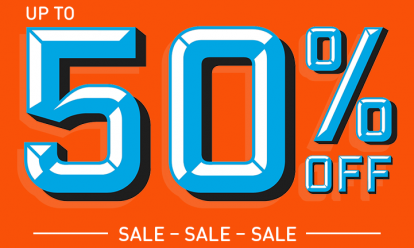 By Jonathan Crouch
Introduction
Crossovers are ever-more crucial for the mainstream makers and this one, the C-HR (the letters standing for 'Coupe-High Rider'), turned out to be particularly important for Toyota. The styling's a little extreme, but then it was supposed to be, aimed at Qashqai-class buyers who wanted to make something of a statement. This car certainly does that. But does it makes sense in its original 2016-2019-era form as a used buy?
Models
5 door SUV (1.2, 1.8 Hybrid - petrol) [Icon, Excel, Dynamic]
History
What comes to mind when you think of a Toyota? Back at the end of 2016, it wasn't anything like what was served up by the brand's C-HR small Crossover. This model took people's pre-conceptions about the brand - and then stamped all over them.
Back in 1994, another similarly-sized and targeted Toyota also did exactly that, the original RAV4 as dramatic a departure for the brand in its time as this C-HR - or 'Coupe-High Rider' - model was at its launch in December 2016. Back then, the innovation didn't last and the RAV4 became boring and middle-aged at a time when it could have become the kind of fashionable 'Qashqai-class' Crossover that buyers would have loved. It could have become, well, something exactly like this C-HR.
So what, precisely, is on offer here? A credible rival at last to the strong-selling Nissan Juke? Certain styling similarities combine with the flamboyant panelwork to suggest that at first glance. Take a second look though and it becomes clear that this is a slightly larger, more sophisticated piece of design, more or less the size of a family-shaped Qashqai. Plus inside, the C-HR promises a more interesting, higher-quality cabin than you might expect to find from this era in this segment.
The innovation continues beneath the bonnet too, with petrol/electric hybrid power offered as an alternative to a conventional petrol unit and no sign of the kind of diesel powerplant that buyers in this class sometimes prioritise. A forward-thinking contender then - in more ways than one. Let's put it to the test. The C-HR in its original form lasted until late 2019, when a facelifted version was introduced which offered the option of a larger 2.0-litre Hybrid engine. It's the original pre-facelift models we're going to look at here though.
What You Get
Just look at it. Can this really be a model made by Toyota, a brand so notable for forgettably-styled family hatchbacks? See a C-HR for the first time and it's difficult to know what to look at first, with prominently projecting wheel arches, hidden rear door handles and a floating roof headlining the design flourishes. If you accept that the finished product is part-coupe, part-hatchback and part-Crossover, then without doubt it's the SUV element that's most obvious at the front, the high bonnet framing a slender upper grille and headlights smeared at each corner. In profile, the coupe cues become more obvious, with an evident sense of movement, even at a standstill, thanks to a dramatic upward centre crease that rises sharply into the power-packed rear haunches.
And behind the wheel? Well it would have been such a disappointment if all that exterior innovation had been matched with interior design derived from a Yaris or an Auris. Thankfully, that's not the case. Instead, Toyota serves up diamond-themed door cards, stereo speakers shaped like Ninja weapons, an eye-catching 'deco line' trim strip that runs from side to side of the cabin and an intricately-layered fascia topped off by an asymmetrically-shaped infotainment screen that's ferociously unconventional and looks like it's crash-landed in the middle of the dash. Almost equally surprising for anyone familiar with typical Toyota interior design is the quality of the materials used. There are certainly plenty of them, nappa-grained soft-touch plastic juxtaposed with piano black lacquers, fake carbon-fibre and satin chrome. The men in polo-necks really went to town here.
When it's time to take a seat in the rear though, you initially fear that the whole C-HR experience might start to unravel. Well it is what it is. Given the limitations of the stylised shape though, we reckon the designers did pretty well here, though it's true that the cabin space in the back is generally more akin to that you'd get in Crossover with smaller outward dimensions.
As for the boot, well here again, the swept-back rear styling might lead you to worry when it comes to issues of sense and sensibility. Lift the tailgate and there's quite a high loading lip, but once you get beyond it, there's a reasonably-shaped if rather shallow space, 377-litres in size.
What You Pay
Please contact us for an exact up-to-date valuation.
What to Look For
As usual with a small SUV, check for this like interior child damage and scratched alloy wheels. With our ownership survey, we found plenty of satisfied C-HR owners, but inevitably, there were a few issues. A known fault relates to cracked windscreens. The crack normally starts from the top of the windscreen and then spreads downwards. If you come across this, you will need to get the screen replaced. This will need a trip to a Toyota dealer because the camera and laser used by the C-HR's safety systems are mounted to the inside of the screen and will require reprogramming in order to work correctly. We also came across an owner with leaking roof ducts. Look out for all these things on the test drive and, as usual, prioritise models featuring a fully stamped-up service record.
Replacement Parts
(approx - based on a 2018 C-HR Hybrid ex VAT) An air filter is priced in the £15 bracket. An oil filter costs in the £5 to £6 bracket. On to brakes. A set of brake pads tend to retail in the £35 to £40 bracket. A wiper blade is about £8, a wing mirror glass about £18 and a pollen filter is about £8-£10. A thermostat is around £24. A headlamp will cost in the £440 bracket; and an inner tail lamp in the £200-£240 bracket.
On the Road
So what's it like on the move? Well if you're expecting the C-HR to be little more than a piece of fashionable frippery, some pleasant surprises lie in store. The car's built upon the 'Toyota New Global Architecture' platform shared with the fourth generation of Prius - which initially doesn't sound especially promising for a Crossover that clams to be 'sporty'. Don't be discouraged. Those underpinnings are impressively stiff and allow for a particularly low centre of gravity that helped the engineers in getting round the handling drawbacks that would normally come with the C-HR's high-riding stance. Thanks to that and a sophisticated suspension set-up, this Toyota tries hard in the turns and feels more composed and commanding than you'd usually expect a car of this kind to be.
The prime engine in the line-up, a 1.8-litre petrol/electric hybrid unit isn't ideal for such enthusiastic driving - the required CVT auto gearbox hampers things quite a lot here - but if you adopt a more relaxed driving style, reasonably rapid progress is possible. And of course astonishingly frugal NEDC-rated returns are available - 86g/km of CO2 and a combined cycle return of nearly 75mpg on green pump fuel. If you don't absolutely need the Hybrid model's frugality, don't ignore the more conventional engine option, a 114bhp 1.2-litre petrol Turbo borrowed from the Auris hatch. Here, the C-HR becomes lighter, torquier and a little more agile. Plus buyers get more mechanical options, with a choice of manual or auto transmission. Go for the 1.2 self-shifter model and you can also add in a simple AWD system at extra cost.
Overall
In developing this car, Toyota apparently had someone in mind. Annoyingly, they even gave that person a name - 'Valentino', a trendy twenty-something type and - of course - a dedicated follower of fashion. This C-HR is certainly that and if you are too, you'll love it. If, on the other hand you're not, it might be tempting to take an instant dislike to the thing merely on the basis of its rather pretentious perspective on life. Don't do that; there's actually quite a lot to like here. The driving dynamics have been fine-tuned to a level that's unusual in a Crossover. And though it hurts us a little to say it, the people in polo necks did rather a fine job with the bizarre bodywork and the creative cabin.
In summary, as you've probably gathered, we liked this C-HR a lot more than we were expecting to, given that our test team aren't target market for the demographic it represents. Can this really be the same brand that thought an iQ or a Yaris was the height of fashion and believed Crossover buyers would like their dumpy Urban Cruiser? Forget that now. Much has changed at Toyota. If you doubt that, just go and try one of these.