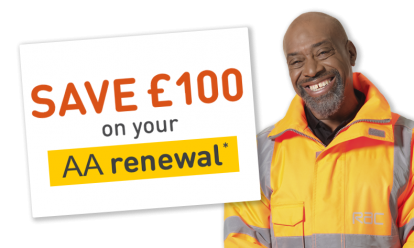 Save £100 on your AA renewal when you switch to a 24 month RAC Breakdown Cover plan. Join the UK's best breakdown provider as voted by Auto Express drivers 2021.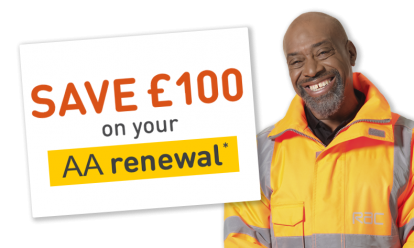 New from the ground up, Subaru's fifth generation Impreza hatch smartens up its act but sticks with the brand's unique formula of Symmetrical All-Wheel Drive paired to a Boxer engine. Jonathan Crouch weighs up its chances.
Ten Second Review
The fifth generation version of Subaru's Impreza brings four wheel drive traction within the affordable reach of family buyers who neither want or need any kind of SUV. It's a conventional Focus-sized family hatch with very unconventional underpinnings, the Symmetrical AWD system paired to uniquely-configured 1.6 and 2.0-litre petrol Boxer engines. Not a package likely to suit everyone but perfect perhaps for those in search of something that's just that little bit different in this segment.
Background
As you can see, this isn't an SUV. It's not even one of those trendy Crossover models you see so often these days, cars that seem to promise 4WD capability but usually don't deliver it. No, this is instead a means of affordable family transport that delivers everything you need - and nothing you don't. Like its predecessors, the fifth generation version of Subaru's Impreza is the only sensibly-priced C-segment model that delivers its power to all four wheels yet, on paper at least, there seem to be few compromises to make for that kind of all-weather capability.
It's not overly expensive, it's tough and durable and, provided you're happy with a five-door hatchback bodystyle, it's just as practical as that comparably-sized ordinary 2WD Focus, Astra or Golf you might have been thinking about. True, there's no diesel engine option and the 1.6 and 2.0-litre petrol units you do get don't trouble the class front runners in terms of fuel consumption or cleanliness. Still, the running costs are affordable and you get a lot of extra standard features that you'd have to pay more money for if you went for the kind of cars I just mentioned. So, does it all add up? That's what we're here to find out.
Driving Experience
If for you, the idea of a 'Subaru Impreza' conjures up images of World Rally Championships, Sonic Blue paint, gold wheels and big spoilers, then you're probably no longer target market for this car. What does remain here though, are two genuine Impreza reliables, namely all-wheel drive and the flat-four 'Boxer' powerplants that I'll start by telling you about. In this case, given that there are no diesels this time round, we're talking of a 114PS 1.6-litre petrol unit or a 156PS 2.0-litre powerplant. Subaru's Lineartronic CVT automatic transmission is now a conditional part of ownership.
Onto this car's other more important unique attribute, its 'Symmetrical AWD system' a package the brand has been perfecting since 1972. No other family hatchback in this class offers 4x4 traction and it's even a very rare feature to find in affordable compact Crossover models. Even better, this is a 'proper' four-wheel drive layout - by which I mean a set-up that constantly shunts power to each wheel, rather than, as with cheaper systems, simply reacting when the front wheels slip. As for handling, well Subaru claims the new chassis increases body rigidity by as much as 70% in comparison to the previous model. The centre of gravity has been lowered by 5mm, too, which the brand claims will boost handling, steering and responsiveness.
Design and Build
There's nothing particularly exciting about the MK5 model Impreza's silhouette. While it is undoubtedly sleeker than before, it's still no head turner. In fact, it looks much like a version of the brand's XV crossover that's been treated to a set of lowering springs. That's no surprise, as the MK2 model XV donates its new 'Global Platform' to this car. This fifth generation Impreza is slightly larger than its slow-selling predecessor and this time round is 10mm lower, 35mm wider and has a 25mm longer wheelbase.
Inside, the cabin's a big improvement on the previous rather plasticky offering, pursuing what the brand calls a 'bold and refined' theme. The cabin is wider by 29mm at the front and 34mm at the rear and has 26mm more rear seat leg room. Up-front, it's immediately obvious that the quality of soft touch plastics and finishes have been improved across the interior, without losing the functionality and hard-wearing features that Subaru customers like. A much cleaner dashboard layout features a pair of screens in the middle of the console, the bigger eight inch one displaying the navigation and infotainment controls and featuring Subaru's 'STARLINK' multimedia system. A multi-function display sits on top of the dashboard, too. Maximum luggage capacity has also increased by 10 litres by having a 100mm wider boot opening and the depth of the boot is also longer by 41mm.
Market and Model
Expect pricing pitched towards the mid to upper end of the Focus-class family hatchback sector. That means that for the single five-door hatch bodyshape on offer, you'll be looking at list figures that start at just over £23,000 for the 1.6-litre model and rise to around £24,000 for the 2.0-litre variant. Symmetrical 4WD and Lineartronic automatic transmissiom are standard in both cases - make sure you factor in that fact before comparing to obvious segment rivals. And there's just a single level of trim - 'SE'. Standard is an eight-inch touchscreen 'Starlink' infotainment system with Apple CarPlay and Android Auto connections and a DAB radio. It also features connected car capabilities including emergency assistance, remote car functions and servicing updates, similar to Vauxhall's OnStar service.
Also standard is Subaru's 'EyeSight' safety system which includes pre-collision braking and throttle management, adaptive cruise control, lane departure warning and lane keep assist technologies. Plus blind spot detection, lane change assist and rear cross traffic alert will all also be available as part of the Subaru Rear Vehicle Detection System suite of driver assists. The institute for Traffic Accident Research and Data Analysis in Japan produced a study of Subaru vehicles involved in accidents 2010-2014 and found that there were 61% fewer accidents involving EyeSight equipped cars versus cars without EyeSight.
Cost of Ownership
You don't fit 4WD to any compact family hatchback - especially a petrol-powered one - and then expect class-leading running costs. It just can't happen. Having said that, this Impreza isn't as far off the class pace as you might fear in this respect, aided by a range of engineering improvements made to its Boxer engines and a clever Active valve Control System that cuts engine friction to the minimum. There's also a standard Auto Start-Stop system that cuts that Euro6-generation powerplant when you don't need it, stuck in traffic or waiting at the lights. Anyway, let's get down to the figures and see how close this 4WD car can get to its less capable 2WD rivals in the C-segment. Specifically, for the 1.6-litremodel, we're talking 44.1mpg on the combined cycle and 145g/km of CO2. The 2.0-litre version manages 42.8mpg and 152g/km.
Well we like the multi-function display on the dash which delivers self-check maintenance alerts and enables you to track your fuel efficiency, even allowing you to compare the frugality you've achieved on different trips. More pointlessly, it records how long the stop/start set-up has been active in any given journey. You get the peace of mind of a comprehensive five year 100,000-mile warranty, but you're unlikely to ever need it.
Summary
This car's buying proposition will depend on your perspective. Before it arrived, those wanting or needing all-wheel drive in a family-sized car were limited to fashion-conscious crossovers or clunky off roaders from budget brands. For a small but significant band of buyers, this Subaru will be a much more palatable option, priced directly against mainstream Focus-sized family hatches but, with 4WD and a lot more equipment like auto transmission included, offering much more as part of the deal. Of course, if like most people, you don't especially need that kind of package, then the charms of this car might pass you by. Such a person might question this Subaru's slightly higher running costs and less cutting edge driving dynamics - though would surely still value the winter peace of mind and dry weather grip of all that extra traction. In other words, it'll be horses for courses which, in all likelihood, will make this model a rare sight on our roads.
For its likely buyers, that'll suit just fine. They'd prefer this car to be a well-kept secret, a supremely sensible choice in a country where rain is forecast on over 160 days each year. So what if it's a non-conformist choice with a cabin that fights the fashionable trends and a distinctive Boxer engine spinning away beneath the bonnet? What matters is that ultimately, there's nothing else quite like it.