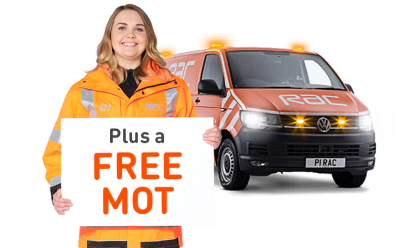 RAC Breakdown Cover comes with home rescue as standard. Plus, get a free MOT with Advanced and Ultimate.* Join the UK's best breakdown provider as voted by Auto Express drivers 2021.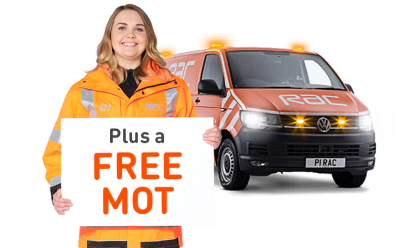 The Mii Electric is SEAT's first full-electric car. Jonathan Crouch takes a look.
Ten Second Review
SEAT has decided to dispense with all combustion-fuelled versions of its Mii city car and instead offer us just this battery-powered version. With a potential WLTP driving range of up to 160 miles, it makes a lot of sense. And of course there are all the previous space-efficient advantages of this little design.
Background
No mainstream brand can afford to ignore the current industry stampede towards electrification. SEAT has hardly been in the vanguard of this trend but, helped by Volkswagen Group technology, it's slowly getting its act together now. The little Mii citycar was an obvious first step in the company's move towards zero emissions motoring for its compact cars, given that all the technology for this design was easily available to the Spanish marque (and sells elsewhere, badged as either the Volkswagen e-up! or the Skoda CITIGOe iV). Like those cars, the Mii Electric has a lot to offer.
Driving Experience
If your previous experience of a Mii was with a petrol engine (or indeed if you come to this SEAT from a petrol-engined city car of any kind), you're going to feel that this Mii Electric is pretty rapid the first time you drive one. That's due to a 61kW electric powerplant with 212Nm of torque, which hurls you away from rest with almost indecent alacrity. You'll get used to driving with one eye on the Charge Indicator, a dial to the left of the main speedometer in the instrument cluster. This shows when energy is being recuperated to charge the battery (in its lower blue zone) and when you're driving efficiently (when the needle is in the mid green zone). The battery level indicator is to the right of the speedometer, where the fuel gauge would normally be.
SEAT talks of a WLTP driving range when fully charged up of around 160 miles, but reckons that up to 223 miles could be possible between charges if you limited yourself just to urban motoring. You'll need to adapt to your own charging regime with this car, which is made easier by a special version of the 'SEAT Connect' app. This allows you to remotely set charging times and to pre-heat or -pre-cool the car before departure, so that you don't use valuable energy with the ventilation system getting to a comfortable cabin temperature once you move off.
Design and Build
The design of this Mii Electric model is pretty much the same as the previous petrol-powered Mii model, though there's only now a 5-door body shape available. The door mirrors, the bumpers and the door handles are body-coloured, metallic paint and dark-tinted rear windows are standard and you can jazz things up with an optional 'Deep Black' contrast-coloured roof if you wish.
As before, the front doors open widely to an 80-degree angle, your access point to a tardis-like interior just as big as that of SEAT's far pricier and apparently much bigger Ibiza supermini. Something you especially appreciate on the back seat where there's comfortable room for two adults provided the journey isn't too long. There'd be space for my three children if three belts were provided here. Unfortunately, there are only two, which is a little annoying. No complaints about luggage space though. Though there's a high sill over which you've to lump your stuff, once you get it in, there's a 251-litre capacity that's way better than what you get in a rival MINI Electric.
Market and Model
SEAT is only offering one version of the Mii Electric, priced at £20,300 after subtraction of the £2,500 government plug-in car grant. Standard kit includes 16-inch 'Cosmo' grey matt alloy wheels, metallic paint, body coloured finishing for the mirrors and door handles, powered mirrors, rear parking sensors, ambient lighting, heated front seats and cruise control, plus lane assist and traffic sign recognition.
Also included are rain-sensing wipers, a leather-covered steering wheel, air conditioning, dark-tinted rear windows and Hill Hold Control to stop you from drifting backwards on uphill junctions. There's a 5-inch centre-dash infotainment screen with Bluetooth connectivity, a DAB tuner and a 6-speaker audio system. You'll also want to download the 'SEAT Connect' app which allows remote access to your car. The Mode 3 cable you'll need to attach this car to a garage wallbox comes included but annoyingly, you have to pay extra for the Mode 2 cabin you'll need to charge up from a conventional 3-pin plug. A contrast-colour roof (deep black with matching door mirrors) is also optional.
Cost of Ownership
SEAT quotes a WLTP driving range when fully charged up of 160 miles. Or up to 223 miles with 100% city driving. As with all EVs, the range capability is aided by proactive Brake Energy Regeneration. When the accelerator is released, the electric motor's braking function slows down the vehicle and simultaneously recuperates brake energy. Electricity recovered by regenerative braking is stored in the traction battery and is used to drive the vehicle.
As for charging the 32.2kW lithium-ion battery, well that'll take 16 hours from a normal household 3-pin plug (to 80% of battery capacity) with the (annoyingly optional) Mode 2 2.3 kW cable, so you'll want to install a wallbox in your garage so you can use the (standard) Mode 3 7.2kW cable, whereupon the charging time (to 80%) reduces to a far more acceptable 4 hours. SEAT reckons a typical charge cost to fill the battery would be £5.29. That equates to a pence per mile figure of 3.5p.
What else? Well there's SEAT's usual three year/60,000 mile warranty. That's unexceptional when rivals like Hyundai offer five years of cover as standard and Kia offers up to seven years. However, the SEAT deal is extendable, so you might be able to negotiate on that. And it includes two years of Europe-wide roadside assistance.
Summary
The Mii was always an under-rated city car and it will probably be an under-rated electric runabout too. But that doesn't mean that it's not worth putting on your shopping list if you're making the move towards battery power with a little urban scoot like this.
This model's slightly more affordable than a Volkswagen e-up! and the top version of the Skoda CITIGOe iV, both cars that share its engineering - but there's not much in it. Still, if a SEAT dealer is more convenient for you and you happen to prefer the looks of a Mii, we can see why you might choose it over the VW and the Skoda. True, there are trendier electric citycars you could consider: maybe more charismatic ones too. But as an all-rounder, the Mii Electric makes a strong case for itself.