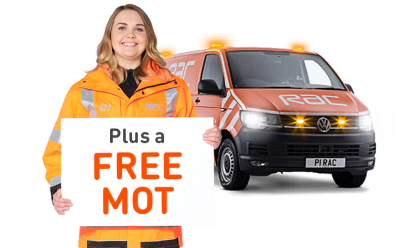 RAC Breakdown Cover comes with home rescue as standard. Plus, get a free MOT with Advanced and Ultimate.* Join the UK's best breakdown provider as voted by Auto Express drivers 2021.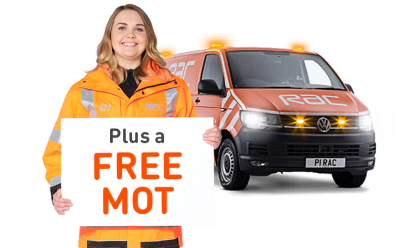 The eighth generation Rolls-Royce Phantom is quite an achievement. Jonathan Crouch takes a look...
Ten Second Review
The Rolls-Royce Phantom was the car that re-launched its brand in inimitable style and in this eighth generation form, it's still a super-luxury saloon that still commands the road like no other car on Earth. Massive in every respect and full of cutting-edge technology, it combines British craftsmanship with BMW engineering know-how.
Background
Engineer Charles Stewart Rolls and car dealer Henry Royce joined forces back in 1904 with the aim of producing the very best automobiles in the world. Film stars, statesmen and dignitaries the world over testify that they still do. These people care little that today, the company is no longer British-owned, nor do its products now hail from the traditional Pyms Lane factory in Crewe. Excellence is all that matters and since the turn of the century, this classic brand has begun afresh in a new quest to achieve it, the first design of its new era launched in 2003 - the seventh generation Phantom saloon.
This replacement eighth generation model is still built here - at a state-of-the-art manufacturing plant in Goodwood - though with bodywork fabricated and engines provided by BMW. It still blends advanced technology with traditional hand-craftsmanship with extraordinary results. And it still represents the world's ultimate automotive status symbol. All this is not in question. But whether that makes it one of the world's great cars is a very different issue. And that's exactly what we're here to find out.
Driving Experience
What should a Rolls-Royce be like behind the wheel? Supremely silent and comfortable is the obvious answer, so that's where the brand's engineers have devoted most of their attention in creating this MK8 model. The car now includes over 130kgs of sound-deadening material - it's even found in the tyres. Power, as before, comes from a 6.75-litre V12 engine - though Rolls-Royce says that this one's all-new, featuring twin turbochargers and delivering the same power output - 563bhp - as the brand's smaller Ghost saloon. But I digress. What's really relevant of course is how this car feels to ride in. And you probably don't need me to tell you that it feels exquisite, the last word in comfort, refinement and luxury. You waft silently over even the most seriously potholed surfaces as though they weren't there. A whisper valve in the exhaust system means that at wafting speeds, the car is virtually silent. With air springs and aluminium multi-link suspension, ride comfort is also superb. You wouldn't expect anything less, would you?
The extra body stiffness of the all-new platform should make quite a difference through the turns - that's if you've given your chauffeur the day off. Surprisingly, Rolls-Royce hasn't incorporated the BMW Group's latest autonomous driving tech: apparently, owners don't really want it. Most of them already have someone to take over the helm if necessary, after all.
Design and Build
Nobody could accuse this Rolls Royce of looking ordinary and, if you like to keep a low profile, then you'd be better off plumping for something more discreet like a Mercedes-Maybach. The main thing you need to know about this eighth generation Phantom is that it doesn't sit on some kind of shared platform originally designed for a much humbler luxury car. Rolls thinks that customers want - and deserve - something more bespoke, hence an all-new aluminium spaceframe that's between 30 and 100% stiffer than the previous model's platform - depending on where you look. The styling, as before, is deliberately overt, but this time round, the front 'parthenon' grille is more sleekly integrated into the bodywork and the side profile is a little more elegant. It still makes quite a statement though - as a Rolls Royce should.
The inside certainly does. There's a choice of standard or extended wheelbase body shapes, but either way, the amount of room you get in the rear is vast. The two sculpted back chairs move, heat and cool you. Up front, you sit quite high up - about 15 to 20cms higher than you would in an ordinary executive saloon. And there's a slightly different view out frontwards this time round down the now-flatter bonnet to where the Spirit of Ecstasy mascot sits proudly at the end.
Market and Model
You'll need a £400,000 budget for this Phantom - and that's just a starting point. Think in erms of a premium of around £50,000 if you want the EWB extended wheelbase version. Still, total figures of this sort are merely a drop in the ocean for the typical Rolls Royce customer. An estimated 1,000 cars roll out of Rolls Royce's £65m Goodwood plant each year, which at an average of quarter of a million pounds apiece bring in £250m. The factory itself is an astonishing facility, designed by Sir Nicholas Grimshaw, architect of the Eden Project in Cornwall. The floor has been sunk 5 feet below ground level and the roof has been landscaped over with grass, leading some commentators to envision a sort of subterranean Blofeld's lair. Indeed, there is something a little sinister about the silence, the immaculate employees identically dressed in pleated corduroy and tweeds and the German vowel sounds occasionally ringing down the line. There's no paint shop: instead there's a 'Surface Technology Centre'.
Whether you go for a standard or extended wheelbase Phantom saloon, it will come appropriately specified for your needs. I haven't time to cover everything here but highlights include the front and rear parking sensors you'll certainly need in tight spaces, power-closing doors both front and rear, a power-closing boot lid, a sunroof, multi-zone climate control, heated front and rear seats with driver memory functions, a leather headliner with wool and cashmere accent panels, and veneered picnic tables built into the rear seatbacks. There are even brollies (Teflon-coated, naturally to stop them rotting if you put them away wet) housed inside the rear doors.
Cost of Ownership
As the saying goes, if you have to ask, then you really can't afford it. Combined cycle fuel consumption will struggle to get above 20mpg (the official figure is 20.3mpg on the combined cycle). So with top-of-the-shop group 50 insurance and CO2 emissions of 319g/km (down from 377g/km) for the standard version, the Phantom is definitely a guilty pleasure. Couple those statistics with depreciation that equates to around 50% over three years and you have yourself a seriously expensive motor car. That won't be an issue for potential Phantom owners but then there's the problem of fitting it into your garage. So you might have to think about some house alterations, too...
Summary
So, is this a glorious irrelevance or the world's finest motorcar? Or maybe, just maybe, a bit of both. It's certainly hard to think of another means of transport that offers luxury, elegance and style on this level. In one of these, a journey isn't something you undertake merely to get somewhere you'd rather be: getting there becomes part of the pleasure.
The way the designers of this car have tapped into such a deep vein of tradition and history is as impressive as the care taken in its construction. It takes at least 460 hours to hand-build one of these before the five layers of paint and clear lacquer are hand-polished for five hours. The result is a cut above the rest - a car that Charles Rolls and Henry Royce would be proud of.