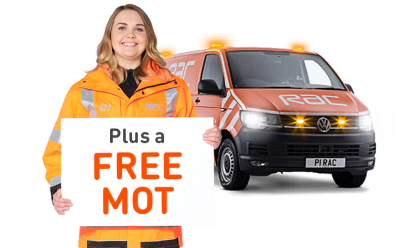 RAC Breakdown Cover comes with home rescue as standard. Plus, get a free MOT with Advanced and Ultimate.* Join the UK's best breakdown provider as voted by Auto Express drivers 2021.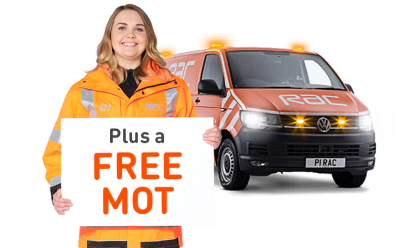 By Andy Enright
Introduction
When it comes to toxic emissions in our inner cities, LCVs are arguably the biggest culprits, yet van makers have been slow to get on board the electric bandwagon. Renault, in contrast, has led the way - and done it with the model we look at here, the innovative Kangoo Z.E. This electric van offers surprisingly simple mechanicals - but does that make it a good used by? We're going to look at the earliest 2011 to 2013-era examples in a bid to find out.
Models
4/5dr Light panel van (electric [Z.E.])
History
Launched late in 2011, this was the market's first affordable all-electric van, the 'Z.E' in its name highlighting its ability to produce 'Zero tailpipe Emissions' in everyday use. And though the technology this vehicle pioneered was new, the vehicle this was plumbed into remained the same second generation Kangoo design that Renault had been selling since 2008, with levels of space and practicality untroubled by its electric remit.
This is a design that competes in the compact van sector where in combustion engine form, it must battle tough rivals like Ford's Transit Connect, Fiat's Doblo, Vauxhall's Combo, Nissan's NV200, Volkswagen's Caddy, Peugeot's Partner and Citroen's Berlingo. There's much less competition though, if you're looking for a vehicle of this kind with electric propulsion - or at least that's true for the time being: it won't be the case in the future. Electric vans are here to stay, but could your business really justify running one? Here we'll be looking at the earliest Kangoo Z.E. van models, those produced between the late 2011 launch and the 'Phase II' Kangoo van facelift at the end of 2013.
What You Get
As in the standard Kangoo line-up, Z.E. model buyers get a choice of two main bodystyles - the standard 4.2m long variant and the bigger 4.6m-long 'Maxi' model, which also came in fully-glazed 'Crew Van' form with a fold-out three-person split-folding rear bench. In this form, buyers could also use this vehicle as an affordable little family MPV, were they to be so minded.
Whichever Kangoo Z.E. variant buyers chose when this vehicle was new, they had to bear in mind that simply buying it wasn't the end of their outlay, for Renault separated vehicle and battery ownership. So, from new, once buyers had to decide whether to purchase or lease this van, they had then to take out a monthly subscription for the battery that would power it, the cost of which was determined by the contract term chosen and the buyer's annual mileage. These parameters could vary at anything between one year and five, with annual mileage anything between 6,000 and 15,000 miles pa.
Once buyers from new had sorted out all of this, they at least had the peace of mind of knowing that Renault would guarantee that their vehicle's battery would always have a minimum charge capacity at least 75% of the original level (batteries deteriorate slowly over time you see). Plus they could count on comprehensive roadside assistance cover that would tow them to the nearest charging point, should they find themselves stranded with a flat battery by the roadside.
On top of the purchase price and the battery subscription, customers of this vehicle from new also needed to budget for a charging point, since Renault frowns upon operators using a three-pin plug supply on a regular basis, even if that were business-practical. The French brand works with British Gas for the installation of such a point, which can be either at your home of place of business. The cost will be around £800 ex vat. The charging cable for this is of course supplied with the vehicle, but if you want a cable that will, occasionally, allow you to charge off a normal 220V home supply, then you'll need to buy a separate cable from your dealer.
What You Pay
Refer to Car & Driving for an exact up-to-date valuation section. Click here and we will email it to you.
What to Look For
With the Z.E., you really do get the best of both worlds. The basic Kangoo chassis is as tough as old boots and can shrug off most of what even the most careless city driver will throw at it. The electric drivetrain is also extremely simple, with far fewer moving parts than a typical internal combustion engine and ought to prove very reliable. Check for crash damage, uneven tyre wear, kerbed alloys, parking dents, ripped or discoloured upholstery and make sure the electrical features such as central locking and sunroofs work as expected.
Replacement Parts
(approx. values for a 2013 Kangoo Z.E.) Forget about having to pay for things like clutches, starter motors, cam belts or glow plugs. The Kangoo Z.E. does away with all that. Front brake pads are around £50, a new door mirror glass will be £35 and a replacement windscreen is £145.
On the Road
As you'd expect, the electric Kangoo is pretty quiet to drive. Press the throttle pedal and you move off in near total silence, so much so that you may find yourself rather startling dozy pedestrians and in need of a model fitted with the optional audio warning system that would alert them to your presence. That might be a useful thing to have for from rest, you'll find yourself coming upon them rather quickly thanks to the fact that 100% of this Kangoo's 226Nm of torque is generated from standstill. Once underway, it is true that, because of the heavy 260kg weight of all those batteries, the power surge does tail off rapidly after 30mph, resulting in a total 0-60mph time of nearly 22s. But if you've an urban-based business, how often are you going to be driving at or near 60mph? Exactly.
At more likely delivery speeds, the 44KW electric motor (which puts out the equivalent of 60bhp) feels crisp and remarkably responsive, plus of course, as with all electric models, you've the equivalent of an automatic gearbox, so there are no gear changes to worry about. It's exactly the same mechanical set-up you'll find in Renault's Fluence Z.E mid-range electric car. And here, as with that model, there's just one issue that'll dominate your thinking in day-to-day use of this vehicle: that of operating range.
Renault says that won't be an issue, quoting research suggesting that 70 per cent of van drivers cover a daily distance of less than 62 miles. On that basis, this Kangoo Z.E's quoted range of 106 miles between re-charge fill-ups should be quite sufficient - or it would be provided that was achievable. The French maker itself admits that things like severe weather conditions coupled with sporty driving, hilly routes and liberal use of heating and air conditioning can reduce your range to as little as 50 miles. We've found the actual range to be somewhere between these two extremes and as long as you work around that, you shouldn't have too much of a problem.
If all else fails and the only thing you can connect up to is a standard 3-pin socket from a normal domestic 240V supply, that's no problem, provided you don't do it too often. Charging time here rises to 10-12 hours, but a part-charge can often be quite sufficient. Say you were dining with friends for three hours and rather cheekily plugged into the socket in their garage whilst you were there. That'd charge you up for about 25 miles of motoring, probably easily enough to get you home.
Overall
Renault seemed to have hit on a winner when it launched the Kangoo Z.E. van in 2011. Few UK LCV buyers realised that though. Most of these still remain wedded to their diesel engines. Which means that this electric variant, for all its undeniable talents, has largely been ignored. You might have to do a bit of amateur sleuthing to track down a used Kangoo Z.E. but the payoff is worth it if you want a pure urban delivery vehicle that's going to be chicken feed to run. In that process, getting one of the early 2011 to 2013-era models makes sense, since the later facelifted ones were little different.
And overall? Well maybe this vehicle's time will come, but in the meantime, get ahead of the game.