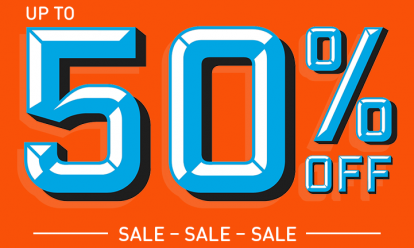 Get covered in our half price Breakdown Cover sale from just £7 a month.* We're the UK's best breakdown provider as voted by Auto Express drivers 2021.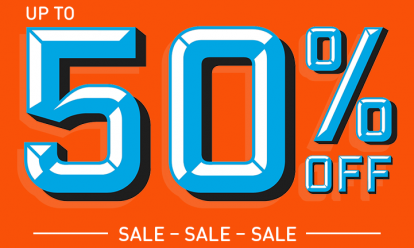 Nissan's improved X-TRAIL is bigger and better than ever and the 1.7-litre dCi diesel engine is the popular pick. Jonathan Crouch takes a look.
Ten Second Review
If you were considering a seven-seat family SUV, Nissan's latest X-Trail is a very smart pick. It gets a high quality interior, superior levels of safety and a dizzying amount of technology on board. It's available with 1.3-litre petrol power but most buyers choose the volume 1.7-litre dCi diesel engine we're looking at here. With this variant, you get the choice of front or four-wheel drive.
Background
You can't fault Nissan for perseverance. It tried with two generations of X-Trail to convince the British public that here was a viable budget alternative to the Land Rover Freelander. It was something that had a bit of ruggedness about it, yet would still seat five people and very good it was too, but it seemed people either wanted a Freelander or they desired something a bit softer-edged. Something like a Nissan Qashqai, come to think of it.
With that in mind, Nissan went back to the drawing board, ditched its Qashqai+2 model and firmly nailed its colours to the mast of the third generation seven-seat X-Trail model launched in 2014 but reviewed here in the updated form introduced in the Spring of 2019. Fitted with a small 1.7-litre diesel engine, the X-Trail makes an interesting and affordable alternative to both SUVs and MPVs. Nissan could be on to something here.
Driving Experience
Although the X-Trail appears to have become a bit more lifestyle oriented in recent years, this is Nissan we're talking of here; manufacturers of some of the cleverest all-wheel drive systems around. They just can't help themselves. Yes, you can buy a front-wheel drive X-Trail and it probably makes sense for quite a few buyers, but the four wheel drive chassis is extremely clever. The electronic four-wheel drive system, ALL MODE 4x4i, is controlled via a rotary switch on the centre console, it offers a choice between two-wheel drive, Auto mode or Lock offering permanent four-wheel drive. So far, so conventional.
The X-Trail also features Active Ride Control and Active Engine Brake. Active Ride Control monitors the road surface to detect undulations which could potentially upset the pitch of the car body and alters the damping to compensate. Then there's Active Trace Control. By using on board sensors to monitor speed, steering angle, throttle opening and braking effort, Active Trace Control brakes wheels individually, as required, to reduce understeer and help the driver steer a safer path through bends: it is particularly effective on slippery, wet roads. Finally the X-Trail benefits from Uphill Start Support and Advance Hill Descent Control. Control weights are light but consistent and the 150PS diesel engine features 340Nm of torque so it's not as weedy as its modest capacity might at first suggest. The manual 2WD car will get to 62mph in 10.7 seconds and run on to a top speed of 121mph; with the diesel, you can only have manual transmission.
Design and Build
This Nissan has always been noted for its sculpted and muscular styling, with chiselled lines, high wheel arches and rather elegant curves on the bonnet. All of those characteristics remain, but since the 2017 re-style have been complemented by a more distinctive front end that showcases the brand's 'V-motion' grille, flanked by sleek headlamps that feature full-LED beams on upper-spec models. At the rear, the bumper features chrome detailing, plus there are also chrome side mouldings on the doors. Inside, there's a smart D-shaped steering wheel with a wide rim, plus various trimming embellishments to give a high quality cabin feel. The tailgate can be ordered with gesture-controlled power operation.
As usual on an X-Trail, there's the option of third row seating if you want it: most X-Trail customers do. Practical touches include rear side doors that open to almost 80 degrees - far wider than normal - to allow not just easy access but also to ease the loading and unloading of a child seat. The middle row seats recline and slide while, where fitted, the third row folds forward to increase luggage space. Helpful touches include, for example, a large between-the-seats console box. The box itself is large enough to take an iPad or 10-inch tablet. The luggage bay can be portioned into upper and lower areas in a simple single-handed move. In its topmost position, a dividing board can hold up to 10 kilograms of luggage, or 75 kilograms in its lower position. This split cargo solution enables the user to store, for example, a stroller and large items below while creating a fully usable upper load surface for smaller, lighter items.
Market and Model
As before, prices for 1.7 dCi models sit in the £26,000 to £35,000 bracket and there's the option of two or four-wheel drive, five or seven seats but only manual transmission. As ever, the familiar trim grades are Visia, Acenta, Acenta Premium, N-Connecta and Tekna. All trim levels feature air-conditioning, alloy wheels and six airbags, LED daytime running lights, five-inch colour combimeter display, Bluetooth with microphone, cruise control and speed limiter. Hill start assist, follow me home lights and a luggage board system are also among the features fitted as standard.
Range-topping Tekna models feature an array of technologies that further confirm Nissan's lead in the crossover market. These include LED headlamps, leather seats, electrically-adjustable driver's seat, front and rear parking sensors and 19-inch alloy wheels. In addition, Tekna models also feature a new BOSE audio system, along with the brand's 'Intelligent key with engine start button' system.
Camera-driven safety technology has taken a step forward with Nissan's 'ProPILOT' package. This combines three systems - Lane Keep Assist (LKA), Intelligent Cruise Control (ICC) and Traffic Jam Pilot (TJP). It's supposed to be the first stage on the brand's journey to autonomous driving, giving drivers more freedom by allowing them to automate the mundane elements of their motoring life.
Cost of Ownership
Nissan has worked hard to keep efficiency figures competitive in this X-Trail. Weight has been saved where possible, with this SUV getting a lightweight largely plastic tailgate structure. The barn-door aerodynamics of previous generation models have given way to a shape that cleaves the air a whole lot more effectively. The door mirrors, for example, are these days shaped more elegantly and there's an underbody spoiler that diverts air under the exhaust box and rear panel. By reducing power sapping friction in its drivetrains, the X-Trail makes the most of its downsized powerplants. Economy is helped enormously by the fact that you don't need to run the vehicle in power-sapping all-wheel drive mode all the time, the intelligent 4x4 system reverting to front wheel drive when possible. This is demonstrated by the fact that the manual front-wheel drive 1.7 dCi model records economy and emissions figures of 43.5mpg (WLTP) and 137g/km (NEDC) respectively, while the all-wheel drive model doesn't fare much worse at 42.2mpg and 151g/km.
Summary
This enhanced X-Trail is a useful improvement over its predecessor and it still makes most sense in 1.7 dCi form. As before, the masterstroke is that this vehicle is priced more aggressively and is more keenly equipped than key rivals like Kia's Sorento, the Hyundai Santa Fe and even the Renault/Nissan Alliance group's clone of this model, the Renault Koleos. In short, if you're looking for a car of this kind, you have to look at this one.