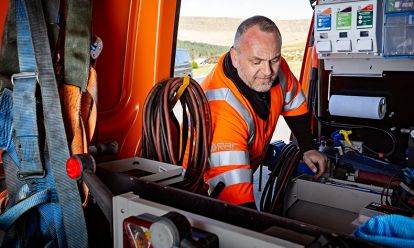 RAC Breakdown Cover comes with home rescue as standard. Plus, get £20 off your MOT with Advanced and Ultimate.*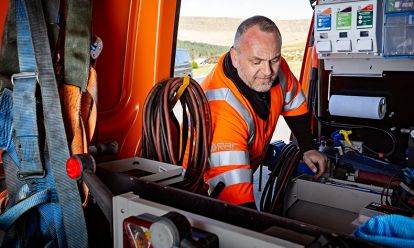 By Andy Enright
Introduction
Talk about big boots to fill. The Nissan 370Z is a car that was burdened with serious weight of expectation. Given the massive success of its 350Z predecessor, buyers were left wanting more. More performance, more attitude and even more fun. Nissan got things mostly right with the 370Z and sales have been strong, if not matching the frenetic take up of the 350Z. Here's how to track down an honest used example.
Models
2dr coupe, 2dr convertible (3.7 petrol [GT, GT Ultimate, Black Edition])
History
Even Nissan admits that the popularity of the 350Z exceeded even its most optimistic projections. In 2004, the Zed outsold the Audi TT in the US by a ratio of ten to one and after only three years production it had shifted over 150,000 units. With an all-new Audi TT and Porsche Cayman arriving in 2006, Nissan no longer had quite such an easy ride and with BMW also fettling the Z4, Nissan's designers knew they had to move things on a level.
The 370Z debuted in the wake of the astonishing GT-R supercoupe and expectations were high. Powered by a 3.7-litre V6 that developed 325bhp, the 370Z looked like a tautened, distilled version of the 350Z. It featured a shorter wheelbase, greater use of lightweight body materials and a new 7-speed automatic transmission with paddle shifters, as well as the world's first synchronised down/up shift rev control system for the manual transmission.
The Roadster model was introduced at the start of 2011, in the same trim grades as the coupe. A limited edition 370Z Black coupe was introduced in 2010, commemorating 40 years since the 240Z was launched. This featured special paintwork, a red leather and suede interior, 19-inch RAYS alloy wheels and a premium infotainment system.
What You Get
The 350Z had deceptively simple lines and a handsome aggression that marked the Nissan out from its more obviously "styled" contemporaries. The 370Z isn't a massive departure from this approach and if anything, it's an even more imposing prospect. The rounded lines of the front and rear ends remain but the roofline now pivots at the top of the windscreen before sloping away steeply to the rear in a fashion reminiscent of the all-conquering GT-R.
The front air-intake also borrows from Nissan's supercar slayer and gives the 370Z greater malevolence as it looms in your mirrors with twin aerodynamic fins rising like fangs from its lower lip. Nissan is keen to stress the Z car lineage in the styling that can be followed all the way back to the 240Z of 1970 but the 370 still looks a very modern coupe.
The interior of the 350Z was something of a let down, well put together and functional but lacking the design flair that some expected from a £30,000 coupe. The 370Z addresses this with improved materials and some extra creativity. A number of the old car's trademark features are still intact, such as the instrument cluster attached to the steering column that moves as you adjust the driving position to guarantee an unhindered view of the dials. The two-seater layout is also retained but there's a shelf behind the front seats that provides additional storage. The 350Z had a strut brace across its parcel shelf that tended to get in the way when storing bulky items but that's now gone, made redundant by stiffening work elsewhere, and Nissan has also added a lockable glovebox for increased security.
The entry level 370Z comes equipped with an Intelligent Key, plus an engine stop/start button, power adjustable seats, climate controlled air-conditioning, 18-inch alloy wheels, automatic xenon headlamps, curtain airbag, alarm, audio with auxiliary input and Bluetooth hands free phone connection. The GT Pack version meanwhile, gets 19-inch forged RAYS alloy wheels, heated seats trimmed in black suede and leather, a six-CD Bose audio system with eight speakers, cruise control, speed limiter and Synchro Rev Control. Topping the range is the GT Ultimate which includes Persimmon suede leather along with a DVD satellite navigation system.
Go for the Roadster and you get a soft-top that can be raised or lowered in 20 seconds at the press of a button. Compared to the 350Z roadster, it has an enlarged heated rear window for improved visibility and a cleaner silhouette with the hood raised.
What You Pay
Refer to Car & Driving for an exact up-to-date valuation section. Click here and we will email it to you.
What to Look For
The Nissan 370Z has proven to be a largely reliable proposition thus far but a few issues have surfaced. The most common grumble has been a recurrent complaint about paint finishes, and paintwork delamination, especially on the car's bonnet and front bumper. Check in clear sunlight for any cracks or discolouration. Overheating can be an issue if you plan to subject your Zed to summer track work. The workaround for this is to fit an auxiliary oil cooler which solves the problem. It's rarely an issue for road driving though. The other complaint many owners have is noise at speed, specifically tyre noise. The standard Bridgestone rubber is noisy at motorway speeds and some owners have reported that replacement Michelin Pilot Sport 2s or (if you're on a budget) Falken 452 tyres take the edge off the cabin volume.
Replacement Parts
(approx based on a 2010 370Z GT Coupe) Replacement parts are priced at about the going rate for a premium sports coupe. You'll need £160 for a refurbed alternator, £280 for a front nose finisher, £12 for a spark plug, £70 for a set of EBC front brake pads and £45 for the equivalent rear items.
On the Road
The engine is a 3.7-litre V6, that's more than bored-out version of the unit in the 350Z. It features Nissan's VVEL (Variable Valve Event and Lift control) technology which varies the timing of the intake valves and enables a tighter control to be kept on the fuel/air mixture in the cylinders. The result maybe improved efficiency but that's not the point of the 370Z Roadster. The engine produces 325bhp at 7,000rpm and, thus extended, makes a noise and delivers a visceral shove to send shivers down your spine. Peak torque of 366Nm is generated at 5,200rpm which also hints at the delights to be reaped by holding onto those gears as the revs rise.
The 6-speed manual gearbox is quite a piece of engineering with its optional SynchroRev Match system. It can automatically match the speed of the engine to that required for the next gear by 'blipping' the throttle. It means that drivers of any skill level can create the impression of having executed the perfect rev-matched, heel and toe downchange without necessarily needing to know what one is. The system can be disengaged by those who prefer less assistance. There's also a seven-speed automatic option with paddle shifters which also has a rev matching function when operated in manual mode.
The 370Z feels a stiffer and pointier car to drive than the more benign 350Z and you'll need to bear this in mind if you're thinking about disengaging the stability control system for some sideways fun. The shorter wheelbase and wider track make it snappier in extremis. The 370Z Roadster is a better drop top than its predecessor though, and loses little to the coupe in terms of chassis stiffness.
Overall
Though 370Z sales have not been as frenzied as Nissan had hoped, there's a decent stock of used models for UK buyers to choose from. The Roadster is a much-improved package and loses little to the Coupe in handling or performance. My pick would nevertheless be an early coupe with GT pack. Prices are starting to look very tempting indeed with some surprisingly low mileage examples that have clearly seen little use as second or third family cars. Do your homework and you could net a real bargain.