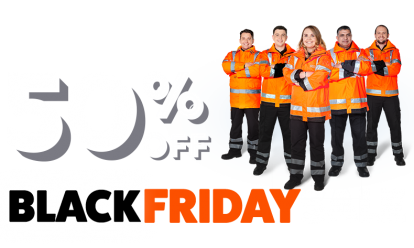 You can get covered in our Breakdown Cover sale from just £5.50 a month.* Join the UK's best breakdown provider as voted by Auto Express drivers 2021.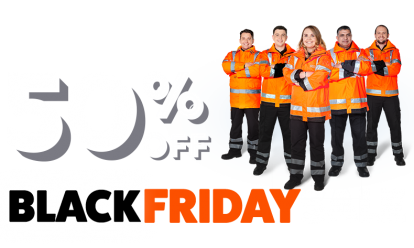 Mitsubishi answers the call for an affordable, decent quality modern supermini with its Mirage. Jonathan Crouch reports
Ten Second Review
If you object to the way that superminis are so pricey nowadays but you don't like the idea of a budget brand one, then here's a different option for you to consider, the Mitsubishi Mirage. Previously, it looked and felt a bit cheap, but Mitsubishi has moved to change that with this latest version, offering smarter looks, greater efficiency and a plusher cabin. It's not luxuriously finished or especially dynamic to drive but at these prices who's complaining? Worth a look.
Background
Small cars are designed for people who want motoring conducted on a very small operating budget. But that doesn't necessarily mean that buyers of this sort are looking for a budget feel. Some want their sense and sensibility with a bit of style - and maybe a little of the luxury that they've been used to when owning larger cars in the past. It's at these people that Mitsubishi is targeting this car, the Mirage.
You haven't heard of it? Then you're not alone. Which is disappointing for Mitsubishi since when it turns its hand to compact little cars, this Japanese brand tends to do them rather well. Not that this happens very often. Prior to this current Mirage model's original arrival here in the Spring of 2013, you have to look as far back as 2004 to find the last time this manufacturer brought an all new design into the small car sector - and that under-rated Colt model was more of a Fiesta-sized supermini. This Mirage represented Mitsubishi's first stab at the more affordable citycar segment for slightly smaller runabouts and it's been progressive upgraded since, most notably in early 2020 to create the car we're going to look at here.
Driving Experience
You don't have to spend too long looking at the engineering of the Mirage to realise that it's been developed down to a price, with cost of running as a priority. Therefore it's not really fair to expect it to be a pin-sharp driver's car. For this revised version, Mitsubishi has continued to focus on its 80PS 1.2-litre MIVEC petrol powerplant, provided as before with either manual or CVT automatic transmission that takes the drag out of city driving. This engine is quite perky, in manual guise getting to 60mph in 11.7 seconds and running onto 112mph.
The suspension has been tuned for ride comfort rather than handling precision, which is what most buyers need for urban use. The powerplant can be a little strained when you get it out of town and you will notice a fair amount of wind noise at speed, with the three-cylinder engine also adding a thrumming accompaniment. It's nothing you couldn't live with though. The steering is geared for ease of use at low speeds, which makes parking very easy at the detriment of high-speed precision. All round vision out of the car isn't at all bad, with just the thick rear three quarter pillars that affect most superminis earning a demerit.
Design and Build
In its previous guises, this Mirage was a rather apologetic-looking thing. Mitsubishi has moved to put that right by adding in its latest 'Dynamic Shield' brand identity, complemented by smarter headlamps which are available with LED daytime running lights and headlights. There's also a revised grille and chunkier bumpers with large, angular recesses on each corner to broaden the car's stance and give it a more solid front-on appearance. The rear is given a wider look and greater presence thanks to the squared-off treatment of the bumper corners and sleeker LED combination tail lights.
Drop inside and it feels fairly basic, although things have improved a little thanks to the revisions made to this updated car which have brought smarter door trims and switch panels, new high-contrast instruments and upgraded upholstery. There are quite a few hard plastic finishes on display although that's excusable given that this car weighs less than 900kg. This light weight offers all sorts of benefits in terms of efficiency, so carping over the fact that there aren't too many heavy, slush-moulded soft finishes seems a little churlish. The driving position's not too bad, although the steering column still doesn't adjust for reach. You do though, now get a new 6.5-inch 'Smartphone Display Audio' centre-dash infotainment screen. The rear door aperture isn't the biggest and knee room in the back can be a bit limited but Mitsubishi can only do so much with the wheelbase they're working within. Boot space isn't at all bad at 235-litres and the 60/40 split rear seatbacks give some extra luggage capacity.
Market and Model
Value remains a key part of this Mirage model's appeal. The base 'Verve' variant costs only around £10,500, which in an era where the cheapest Vauxhall Corsa costs nearly £16,000 looks pretty good value. You'll probably want something a little less basic-feeling than a 'Verve'-trimmed Mirage though, in which case you'll be moving up the range through the available 'Design' or 'First Edition' models, both of which (unlike the 'Verve') can be had with and optional auto gearbox for an extra £820.
'Verve' trim gets you remote central locking, electric windows and mirrors, a leather-trimmed steering wheel, a rear spoiler, air conditioning, a height-adjustable driver's seat and Bluetooth connectivity, including music streaming. The 'Design' version adds 15-inch black and silver alloy wheels, keyless entry, the 6.5-inch 'SDA' centre-dash infotainment screen, faux leather and fabric seats, a height adjustable passenger's seat, rear privacy glass, electric folding door mirrors, a leather-trimmed gear lever and a red accent for the front grille. The top 'First Edition' variant adds an array of safety and luxury equipment, including a Forward Collision Mitigation system, LED headlights, rear parking sensors, cruise control, heated front seats, climate control air conditioning and front fog lights.
Cost of Ownership
This car's 80PS 1.2-litre MIVEC petrol powerplant is a pretty elderly engine but it's helped by this car's feather-light weight and by a range of tweaks that the Mitsubishi engineers have recently made to make it cleaner and more frugal. As a result of all that, the manual model can manage up to 56.5mpg on the WLTP combined cycle and 105g/km of NEDC-rated CO2 on the 14-inch wheels that come with base 'Verve' trim. It's 53.3mpg and 108g/km with the 'Design' and 'First Edition' models; or 50.4mpg and 106g/km with the 'Design' and 'First Edition' auto derivatives. First year rate VED tax is £150 and insurance groupings have fallen compared to the previous version of this model.
In running cost terms, one thing you might be encouraged by as a potential buyer is the decently long five year warranty - though that's slightly spoiled by the brand's insistence on limiting it to 62,500 miles. As you'd expect in this day and age, there's a 12-year anti-perforation warranty. And three years of pan-European roadside assistance and homestart are included in the price.
Summary
The Mitsubishi Mirage is a car that rewards a little perspective. Drive it after stepping out of a Fiesta or a Clio and you may well be left a little flat. Remind yourself that it's not really gunning for this sort of opposition and look at it in the context of a Dacia Sandero or an MG3 and suddenly it leaps to the fore. It's not perfect; you may well dislike the steering at speed and the interior doesn't push any particular boundaries, but there are certainly compensations.
It looks good, the fuel economy and emissions figures are excellent, it's very keenly priced, you just know it's going to be metronomically reliable and it's been designed to work very well in town. We don't know whether this one is going to do any better than its rarely-seen predecessors, but if you want something a little different and your new car budget isn't stretching too far, you might find a lot to like here.