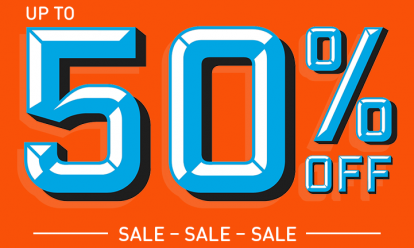 Get covered in our half price Breakdown Cover sale from just £7 a month.* We're the UK's best breakdown provider as voted by Auto Express drivers 2021.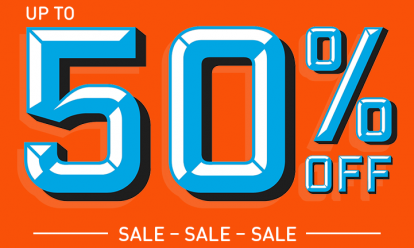 The Mercedes E300 de diesel plug-in hybrid courts controversy, but Jonathan Crouch thinks it's rather clever
Ten Second Review
Only Mercedes sells a diesel-powered plug-in hybrid powertrain - and only the E-Class offers it in the full-Executive segment, in the form of this E300 de model. You might have an aversion to diesel engines, and/or plug-in hybrid power. But if you haven't and you're browsing in this segment for an efficient, prestigious saloon or estate premium brand model, it's hard to escape the conclusion that this one offers something really rather interesting.
Background
Why would you develop a powertrain that partly uses electric power, then hobble it with a thirsty petrol engine whenever that battery energy runs out? That's just what virtually every plug-in hybrid model on the market does, almost all brands linking battery power to a petrol combustion engine. Only Mercedes also offers customers an alternative; PHEV models with diesel power.
As an environmental solution, you might think this to be either a contradiction in terms or a rather clever idea, depending on which side of the current global warming zeitgeist you happen to sit. If you consider it a clever idea and you're browsing in the full-sized Executive segment for a premium badged saloon or estate of this type, you'll want to consider this model, the Mercedes E300 de.
Driving Experience
The first thing that'll probably strike you with an E300 de is how refined it is. Actually, there's virtually no sound at all from start off because, providing there's sufficient charge in the 13.5kWh battery, initial forward motion will always be battery-powered. And providing the lithium-ion cells are fully charged up, it'll stay that way for up to 34 miles.
But it's when the battery charge runs out that the advantages of this model's rather unique diesel installation start to shine through. Every other non-Mercedes plug-in hybrid model on the market reverts to a thirsty petrol engine at this point, tasked with lugging around a substantial PHEV powertrain. And it is substantial; this Merc tips the scales at around 1.9-tonnes as a result. In this case though, combustion power is metered out by a far more frugal 2.0-litre diesel (with 194hp and 400Nm of pulling power, borrowed from the ordinary E220d). When you combine this with an electric motor generating 122hp and 440Nm of torque, the result is not only more frugal economy but a far more impressive slug of pulling power than a petrol PHEV could ever manage; this E300 de makes 62mph from rest in just 5.9s.
Design and Build
There are no outward giveaways as to this model's plug-in status, unless you happen to notice the badging or the extra filler flap. It's part of a 'W213'-series E-Class range that's recently been significantly updated. The front end features softer, re-shaped headlamps with full-LED beams and the grille's been revised too, as has the front bumper.
Inside, the main change with this revised W213-series model, apart from a revised steering wheel, is the adoption of the brand's so-called 'Widescreen Cockpit' dash design, which sees two 12.3-inch displays, one for the instrument cluster and one for the central MBUX infotainment screen, blended beneath a shared glass cover.
As always with an E-Class, everything does of course all feel suitably premium, with leather upholstery and heated front seats being standard fit on all variants. There's also a lovely 64-colour ambient lighting system, with LED strips along the bottom of the fascia, on the door cards and along the side of the centre console that give the cabin a very special feel after dark.
In the rear, passenger space is generous. If the front passengers have their seats at the lowest setting, you might find room for your feet slightly limited, but otherwise the rear foot wells are big and broad. There's an issue with boot space though, which falls substantially over what you'd get from an ordinary combustion model, thanks to the need to house the PHEV system battery beneath the floor. The saloon model's trunk space falls from 540-litres to just 370-litres (less than you'd get in a Golf), though you can fold forward the 40:20:40-split rear backrest to extend it. The Estate model's usual 640-litres falls to 480-litres (1,660-litres with the seats folded).
Market and Model
The E 300 de is available in both saloon and estate body styles and prices at the time of our test in Summer 2021 started at around £47,500, which represented a £1,250 premium over the alternative E330 e petrol plug-in model. There are four trim levels available: 'AMG Line Edition', 'AMG Line', 'AMG Line Premium' and 'AMG Line Premium Plus'. There's a £2,000 premium to pay if you want the Estate body shape.
Across the range, the standard specification is as complete as you'd have a right to expect for the prices being asked. All models feature LED headlamps and tail lamps, roof rails, power-folding mirrors, auto headlamps and wipers and alloy wheels of at least 17-inches in size. Plus all variants get standard rear air suspension and level control, plus selective damping you can control via the 'DYNAMIC SELECT' driving mode system.
Inside, the key change with this revised version of the 'W213'-series E-Class model is the standardisation of the brand's 'Widescreen Cockpit' with its twin 12.3-inch screens, one for the instrument binnacle and one for the MBUX centre-dash monitor. Other standard features include Parktronic parking sensors with a reversing camera and an Active Parking Assist auto-parking system. There's also leather upholstery with heated front seats, a lovely 64-colour selectable LED interior lighting system, two-zone automatic climate control, a wireless charging mat and a three-spoke multifunction steering wheel with dual touchpads.
Cost of Ownership
The E300 de is capable of achieving a weighted WLTP combined average of 235.4mpg and emits just 33g/km of CO2. It has an all-electric range of between 32 and 34 miles. It can be charged via a 7.4 kW home wallbox in just 1.8 hours.
And otherwise? Well this model series is designed for the long haul. There's plenty of proof of that: Greek taxi driver Gregorios Sachinidis clocked up 2.9 million miles in his 1976 240D and though build quality took a bit of a dip with the W120 series range we had between 1995 and 2003, it's now better than ever with this current 'W213'-series version. This car will easily out-last you, one reason why all-important residual values have traditionally been strong with diesel and lower-order petrol engines. Unless you do something silly like specify an overly bright colour scheme, you can expect to get over 60% of your initial purchase price back after three years. Insurance for the E300 de is rated at group 46E.
Another thing we'll need to tell you is that the comprehensive three year unlimited mileage warranty is built upon by Mercedes' Mobilo scheme which delivers breakdown cover for up to thirty years, as long as you continue to have your car serviced at a Mercedes main dealer. And it's worth knowing that your maintenance outlay can be kept a little in check by going for the optional Service Care package that takes care of routine maintenance, spreading the cost of regular servicing, guaranteeing the price of parts and labour for up to four services and covering the cost of all recommended service items such as brake fluid, spark plugs, air filters, fuel filters and screen wash.
Summary
There are two ways of looking at this car. If you think diesel engines are amongst the planet's greatest evils and you dismiss plug-in hybrids as fake electric cars, then you'll dismiss the concept of combining the two things as an awful idea. We see it rather differently. An E300 de, in our view, unlocks the potential of both power sources, its powertrain ensuring that the battery drive system's efficiency efforts aren't immediately undone by a thirsty petrol engine when the all-electric drive runs out.
It's estimated that a large proportion of PHEV drivers hardly ever bother to regularly plug their cars in. Here though, even these lazy owners can enjoy frugal motoring - with the potential for much more.