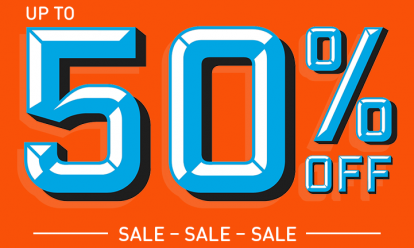 Get covered in our half price Breakdown Cover sale from just £7 a month.* We're the UK's best breakdown provider as voted by Auto Express drivers 2021.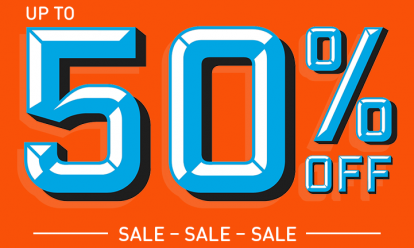 The revised third generation Mazda6 gets a flagship 2.5-litre petrol engine that looks to create a very complete package. Good enough to out-point top medium range 'D'-segment rivals and even tempt some premium brand buyers? Jonathan Crouch decides.
Ten Second Review
In this improved form, the third generation Mazda6 offers a revitalised challenge in the market's 'D'-segment medium range 'Mondeo' sector. A raft of small but significant engineering updates cement its position as the most enjoyable car in the class to drive and beneath the bonnet, there's the option of the fresh flagship 2.5-litre petrol unit we're going to look at here. Plus you get more sophisticated safety and connectivity, along with a much smarter cabin than before.
Background
The ultimate brief for a contender in the volume part of the market's 'D'-segment for medium range models is to combine the sharp handling of a Mondeo with the class and cabin quality of a Volkswagen Passat. Mazda reckons that the much improved saloon and Tourer estate versions of its third generation Mazda6 model nail that brief precisely.
How? Well there's a new 'G-Vectoring Control' system that develops torque vectoring technology to the next level and is even more effective at maximising traction at speed through the corners. All the main engines in the range have been updated and an all-new 2.5-litre petrol powerplant - the unit we're going to test here - has been added to the line-up. All derivatives get a much more up-market cabin. As you'd expect, safety and media provision is also much improved. And as before, you get one of the sharpest-handling cars in the class, plus there are all the efficiency advantages of Mazda's clever 'SYYACTIV' technology. Sounds promising. Let's put this car to the test.
Driving Experience
The 2.5-litre four cylinder SKYACTIV-G engine is a unit that Mazda has borrowed for this car from the huge CX-9 luxury SUV it sells in other markets. This more potent variant doesn't rev quite as sweetly as the lesser 2.0-litre petrol powerplant; and its auto-only format denies you access to the brilliantly tactile manual gearbox that features elsewhere in the range. Still, it puts out 194PS with 258Nm of torque and is aimed at those browsing at the plush end of the Mazda6 range who want all the revving about that comes with the brand's normally aspirated engineering to yield a little more in terms of ultimate performance; 62mph is here dispatched in 8.1s on the way to 138mph. Which means you can exercise a little more of the capability of that excellent chassis.
For Mazda, the feeling of connectedness between car and driver - they call it 'Jinba ittai' - is paramount in any model design and they've applied it with renewed emphasis in developing this revised third generation Mazda6. The sporty demeanour that's always characterised this car has been further enhanced by a more rigid chassis, sharper steering and the adoption of what the company calls 'G-Vectoring Control'. This is a more sophisticated breed of torque vectoring system that takes steering angle as well as throttle input into account in maximising cornering traction and turn-in accuracy at speed. At the same time, the engineers have also striven to improve ride quality, with changes to the damping and the anti-roll bars. Over poor surfaces, you'll still find more comfort-orientated contenders in this class, but they can't hold a candle to the way this car goes round corners.
Design and Build
With this revised MK3 model Mazda6, curving chromed trimming strips now embellish the bottom edge of the smarter full-LED headlights, before flowing down below the re-styled grille. The tail lamps of the saloon version are revised too: as before, a Tourer estate body shape is also offered. With this revised design, there's a cabin that much better befits what is, after all, Mazda's flagship model. Highlights include the way this central trimming strip now stretches across the entire width of the fascia and can, as in the case of this top 2.5-litre model, be finished in tactile stitched suede.
With the earlier version of this third generation design, the infotainment monitor was a pokily-shaped thing buried into the centre of the dash. This time, there's an 8-inch display that's not only significantly bigger but also gains new eye-line free-standing dash-top positioning and has grown in capability too. Otherwise, things are much as before. What we really like here is the way that the cabin layout remains so driver-centric. Everything's positioned exactly where you'd want to find it, the gearstick perfectly placed for your palm, the wheel just as you'd ideally like it. Rear seat space is average by class standards, as is the 480-litre boot capacity, which can be extended by split-folding rear seats. The alternative Tourer estate can take 522-litres - or 1,644-litres with the rear seats folded.
Market and Model
The new 2.5-litre petrol powerplant we tried is being positioned as a flagship choice and, as such comes only with automatic transmission, top 'GT Sport Nav+' trim and a price tag at either just below or just above the £31,000 mark, depending on whether you go for the saloon or the Tourer estate version. This trim package is recognisable by the more distinctive Gunmetal front grille it confers upon this car. This flagship spec includes a powered tilt and slide sunroof, cooled ventilated front seats, heated rear seats, a 7-inch TFT instrument cluster display and a range of extra camera-driven safety features.
There's also a 360-degree View Monitor, which uses four cameras, located on the front, sides and rear of the vehicle. These display wide 177-degree views in front or behind - and an overhead perspective too. In addition, 'GT Sport Nav+' models like this one are able to show exactly what Mazda is capable of in creating premium-style cabin quality, the interior at this level featuring softer Nappa leather upholstery, cabin detailing in 'Ultrasuede' and real Japanese Sen wood, LED white-illuminated interior lighting, a black roof liner and a classy frameless rear view mirror. It's all very nice indeed.
Cost of Ownership
The brand couldn't adopt really cutting-edge engineering technology advances for the Mazda6 line-up's 2.0-litre 'SYKACTIV-G' powerplant at this point in its production life, but such measures could be applied to the newer 2.5-litre unit more recently added to the range, the one we're trying here. Headline news with this engine is the inclusion of cylinder deactivation that cuts off two of the four cylinders under light-to-medium throttle loads in a manner so seamless that you'll never notice it happening. You might notice the results though, which are virtually the same as those of the smaller engine, despite the significant increase in power: we're talking 42.2mpg on the combined cycle and 153g/km of CO2.
On to the other things you'll need to consider when it comes to running cost returns. Your Mazda6 will require a service every 12 months or every 12,500 miles, whichever comes round sooner. You'll be offered the option of a fixed-price maintenance plan which covers all scheduled servicing with parts and labour for three years or 37,500 miles. Owners can keep up to date with their car's maintenance schedule via the instrument binnacle trip computer screen and the 'Applications' section of the 'MZD-Connect' centre-dash monitor. To help you keep track of what work has been carried out, you can access a 'Digital Service Record' online and use a useful 'My Mazda App' to receive reminders about servicing, book your car in at your local dealership and access a digitally-stored record of your model's service history.
Summary
In summary, this isn't the most obvious choice in its class, but if you don't want to do the obvious thing, here's a car that won't penalise you for thinking a bit more independently. Some rival models are cheaper; others offer more rear passenger space, a larger boot or swoopier looks. If any of these things are priorities for you, then you'll probably look elsewhere in this segment.
Otherwise though, there's an awful lot to like here. The Mazda6 is a car that can be engaging when you want it to be and cossetting when all you need to do is get home as comfortably as possible. It's a combination of virtues delivered only through the kind of painstaking engineering Mazda deserves to be rewarded for. Will they be? Over to you...