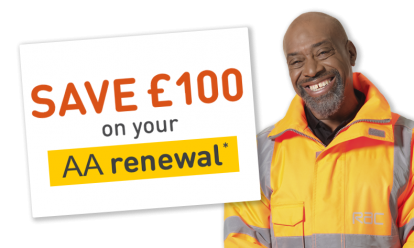 Save £100 on your AA renewal when you switch to a 24 month RAC Breakdown Cover plan. Join the UK's best breakdown provider as voted by Auto Express drivers 2021.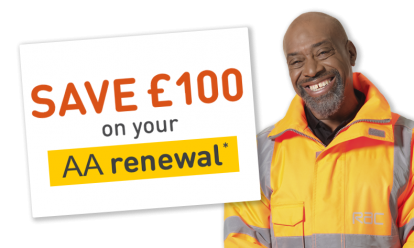 Here's a premium hatchback with a difference: a sporty look and a hybrid powertrain. But do the figures add up? Jonathan Crouch looks at the improved Lexus CT200h F Sport.
Ten Second Review
Lexus' improved CT200h petrol electric hybrid offers us a classier, saintlier, eco-friendly alternative to diesel versions of compact, premium Audi A3 and BMW 1 Series-sized hatchbacks. It offers a sportier look in F Sport form, though it's no different under the bonnet. Can you save the planet with a sporty demeanour? Let's find out.
Background
You'll need to know about the CT200h before we get on to talk of the F Sport trim. Though Lexus has fully embraced hybrid technology across its priciest models, the Japanese brand took a long time to get round to offering it at the more affordable end of its line-up. A little strange, given the drive for more eco-friendly modes of power in the compact sector of the luxury market. Other makers satisfy this with diesel engines, as indeed does Lexus in its BMW 3 Series-sized IS saloon. But rumbly smoke-belching diesels with their clogged-up particulate filters and high Nox emissions really aren't really what this brand is all about. Silent, frugal petrol/electric hybrid power on the other hand, is a much better fit - and that's exactly what's delivered by this car, their CT200h.
'CT' stands for 'Compact Tourer', Lexus-speak for 'Premium Hatchback', the class of car you'll hopefully recognise when we talk of models like Audi's A3, BMW's 1 Series, Mercedes' A-Class - maybe even Alfa Romeo's Giulietta. Cars that are no bigger than something Focus or Astra-sized but sit a world apart when it comes to perceived driveway cred. And just as Toyota's Prius hybrid waves the eco-driven petrol/electric banner among Focus folk, so this Lexus borrows its mechanicals to offer the same alternative to Executives who'd normally opt for the smallest diesel example of something posh and Teutonic. We're looking here at the mildly facelifted version that offers a plusher feel and a more dynamic look, especially in the F Sport trim we look at here.
Driving Experience
F Sport trim doesn't get you any mechanical changes, so the Prius-derived petrol electric hybrid underpinning remain. Press the 'Start' button and the virtual silence is very, very different from the ugly, grumbly diesel note delivered by this car's competitors. That's because from start-up to speeds of up to 28mph or for distances of up to a mile and a half, the car (in theory anyway) is supposed to automatically operate in 'EV' mode under electric power alone. This ability for the hybrid engine to run just in electric mode - or indeed just petrol-powered - as well as the two being linked together in tandem is what distinguishes the higher-tech so-called 'Parallel Hybrids' that Toyota and Lexus make from those offered by, say, Honda.
The CT turns into corners very neatly with minimal bodyroll but the unsettled ride that can sometimes go with it might not be quite what you're expecting from a Lexus, even if you specify a top model like this one with clever lateral body dampers intended to filter out structural shocks from the bodyshell. Pushing on, you won't get the pulling power you would from a torquey diesel either and, like all CVT gearboxes, this one can be a bit thrashy when you're trying to power through the ratios.
To be fair, little of this will be too much of a problem on the smooth motorway journeys that will probably occupy owners across the majority of their mileage. It's here that the light steering becomes a boon rather than a drawback and it's here too that you can revel in the peerless refinement and the beautiful cabin. This is where the car comes into its own.
Design and Build
This improved F Sport model can be distinguished by daytime running lights repositioned so as to sit above the single-projector bi-LED headlights. As before, it also gets the same mesh front grille pattern as that used in Lexus's IS saloon, plus a smart rear spoiler with integrated air ducts. This is in addition to the styling changes that have been introduced across the rest of the CT200h range. These include grey bezels
for the front foglamps, a re-shaped bumper at the rear and tail lamps that now feature all-LED technlogy and have a wider, sportier look.
Otherwise, the recipe is much as before, which on this F Sport model means you get extra presence with 17-inch dark-finish alloys, flared side skirts and aero-styled bumpers front and rear. In the cabin, the distinguishing features include an F Sport steering wheel with a flat bottom section and aluminium pedals and scuff plates.
The F Sport features cruise control, F Sport black leather upholstery, heated front seats, electric driver's seat adjustment, auto-dimming electrically retractable door mirrors and a rear parking camera that links to a display in the rear-view mirror. And if that isn't enough, owners can ramp up the specification with the option of an advanced HDD navigation system combined with Lexus's Remote Touch control, an auto-dimming rear-view mirror, back guide monitor and 10-speaker audio package. Front and rear parking sensors and a sunroof are also available.
Lexus has tuned the CT 200h F Sport's suspension for a more engaging drive, and fitted its lateral damping system as standard. Coil spring rates have been changed and the standard Showa shock absorbers replaced with Kayaba dampers that give more sports-oriented performance.
Market and Model
The F Sport trim level represents the mid point in the CT200h range and will set you back around £27,000. The line-up as a whole begins at just over £25,000. Whichever version of this Lexus you choose, you'll find plenty fitted as standard. Things like alloy wheels, Bluetooth compatibility for your mobile 'phone, USB compatibility for the stereo and rain sensing wipers would all cost you more in a comparable BMW 1 Series or Audi A3. Plus there's rear privacy glass, a high quality 6-speaker CD stereo, a leather-covered steering wheel, dual-zone climate control and UV-glare-reducing windows. The F Sport model gets a bodykit, a sharper look with F Sport 17-inch alloys and black Tahara leather upholstery - amongst other extras.
Safety-wise, a 5 star Euro NCAP showing is justified by the inclusion of no fewer than eight airbags, including knee protection for driver and passengers. Plus of course, it goes without saying that the CT has the full complement of electronic braking, stability and traction controls. You'll need to pay extra though, for Lexus' PCS pre-emptive Pre-Crash Safety System which radar-monitors the road ahead to detect potential hazards. Should one threaten, it will alert the driver, pre-tension the safety belts and automatically help with braking. The system comes packaged with Lexus' ACC Adaptive Cruise Control which uses the same gadgetry to maintain a safe distance to the car in front.
Cost of Ownership
Cost of ownership is where the CT200h can really hurt its conventionally-powered rivals. True, you'll need to take the official combined consumption figure of 68.9mpg with a pinch of salt - achievable but not in the real world - but even given that, you shouldn't be disappointed with returns at least the equal of the best diesel competition. Throw in the fact that this is the only premium executive car with automatic transmission to be exempt from the London congestion charge, plus what's almost certain to be a snail-like rate of depreciation and the running cost package looks even more compelling.
The parallel hybrid technology employed here might be fairly conventional - we're on the cusp of a transition to plug-in lithium ion batteries - but that's probably a good thing as it's fully proven and, in any case, protected by a 5 year/60,000 mile warranty. It's certainly good enough to deliver an astonishing CO2 emissions figure of just 96g/km - that's 20-25g/km better than a comparable Audi A3 2.0 TDI or BMW 118d in manual form and 35-45g/km better if you're looking at those cars as automatics. All of which means that this Lexus will incur zero road fund licence charges but what's really important is the way it can deliver rock bottom company car tax. Since this is one of this car's greatest draws, let me elaborate.
A 10% benefit-in-kind company car tax rating compares with 13% for a BMW 118d or an Audi A3 2.0 TDI - or between 18-21% if you properly match this CT by choosing these German rivals in their automatic guises. This means, according to Lexus figures based on an entry-level CT200h model, a three year BIK saving of over £2,300 over the comparable Audi A3 and over £3,300 over the comparable BMW 1 Series - in other words, it could be as much as more than £90 a month. If you further add to those savings the impressive fuel consumption, high residuals, low servicing and repair costs and this model's 100% write-down against Corporate Tax, you'll find that the picture looks even rosier, Lexus reckoning that for businesses choosing this as a fleet car, the savings over three years or 60,000 miles could be well in excess of £7,000
Summary
Before this car arrived, the UK market's provision of hybrid power was limited to compact cars and rather large ones. With this CT200h, Lexus has neatly plugged the gap in between and on paper, its promised combination of driving fun and eco sensibility is certainly a very tempting one. In practice, this car is somewhat restricted by the limits of its Prius mechanicals but that doesn't stop it delivering a package that will still be compelling to many target buyers.
Does the range really need a sporty derivative? Perhaps not but this F Sport version will still appeal to many likely buyers who find they've a little left over in their business budget. True, a rival diesel BMW 1 Series or an Audi A3 will be better to drive. But, spec-adjusted, both will cost you more to buy, be noisier to live with, confine you to nastier cabins and cost a whole lot more to run on pricier fuel. To us, the limits of this Lexus seem a fair trade in exchange for all these benefits. This car adds up. On the balance sheet. And in your driveway.