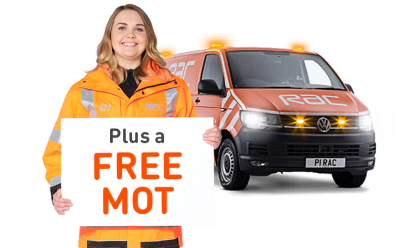 RAC Breakdown Cover comes with home rescue as standard. Plus, get a free MOT with Advanced and Ultimate.* Join the UK's best breakdown provider as voted by Auto Express drivers 2021.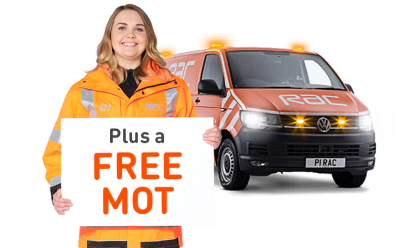 Could the Plug-in hybrid PHEV version of the Kia Niro be the one to have? Jonathan Crouch takes a look at the revised version.
Ten Second Review
Kia reckons that this Niro PHEV Plug-in hybrid model offers the best of both worlds, combining fashionable 'Crossover' looks with exemplary hybrid efficiency. If you're wanting to join the EV revolution but aren't quite ready for a full-battery-powered contender and need a family hatch-sized model with this kind of tech, it could be worth a look.
Background
Kia is becoming a strong player in the plug-in hybrid segment. In 2016, it launched a PHEV version of its mid-sized Optima model and it followed that up a year later with this car, a plug-in version of its Niro crossover model. Under the skin, this car shares its technology with the Hyundai IONIQ, which means it's very advanced indeed.
Like the IONIQ, the Niro is available with hybrid, all-electric and PHEV drivetrains. With this PHEV, you get an efficient 1.6-litre GDI petrol engine mated to an 8.9kWh battery able, when fully charged, to take this car over 36 miles on all-electric power. Sounds promising..
Driving Experience
At the heart of the Niro's plug-in powertrain is a high-capacity 8.9 kWh lithium-polymer battery pack, growing in size from the 1.56 kWh battery pack found in the normal Niro Hybrid. The PHEV variant's battery pack is paired with a more powerful 44.5 kW electric motor than you get in the ordinary self-charging Hybrid model (which has a 32 kW motor). The battery and electric motor are paired with the Niro's efficient 1.6-litre 'Kappa' four-cylinder GDI 105PS engine, producing a total system power and torque output of 141PS and 265Nm.
This enables the PHEV derivative to accelerate from rest to 62mph 10.4 seconds (0.7 seconds quicker than the standard Niro) en route to 107mph. More significantly, Kia engineers claim a pure-electric WLTP driving range of 36 miles. That's if you stay in the more frugal of the two provided 'Drive Mode Select' settings - 'Eco'; the other is 'Normal'. An EV button by the gearstick allows you to stay in all-electric mode if there's enough battery charge to do so.
Inevitably of course, you're also going to need to adopt a very relaxed driving style in order to realise the claimed all-electric range figure, but this Kia's whole demeanour encourages that anyway. As do assorted dials and gauges that include an 'energy flow meter' in the instrument binnacle and various diagrammatic graphics on the centre dash infotainment screen. If you really must push things along and use the full output that engine and electric motor can together provide, you'll find that like most hybrids, this one doesn't take particularly kindly to being hustled along. But at least it responds pretty smoothly to your right foot. Certainly more so than some PHEV models that use belt-driven CVT auto transmission. This Plug-in hybrid auto (all PHEVs are autos) uses a proper transmission with real cogs, a 6DCT set-up that includes a Manual Sports driving mode.
Design and Build
We're not sure if Kia's designers in Korea and California deliberately set out to blur the boundaries with this design between Focus-style family hatch and 'Juke'-style small Crossover. That's certainly the kind of look we've ended up with here. You might not immediately pigeon-hole this Niro as any kind of Crossover or SUV, but Kia is keen that you should look a little closer and pick out the detail features that would usually identify more lifestyle-orientated models of the Juke-genre.
The exterior and interior design of this PHEV Niro variant has been adapted to differentiate it from the ordinary Hybrid version. Exterior alterations include a satin chrome grille surround, as well as special chrome brightwork with a clean metallic-blue finish, applied to thin 'blades' in the front and rear bumpers. Boot space falls with this Plug-in version though - from 427-litres in the standard Hybrid to 324-litres here. The Plug-in Hybrid model is available with 16-inch alloy wheels as well as full-LED headlamps and dedicated 'Eco Plug-in' badging. Changes to this revised model include smarter bumpers and a redesign for the front and rear lights.
Inside, the cabin of this revised model features better quality materials, with greater use of soft-touch materials and an upgraded 10.25-inch widescreen centre-dash infotainment screen on the plusher '3'-spec variant. There's a TFT screen for the instrument cluster too. The centre screen uses Kia's new UVO CONNECT telematics system. UVO CONNECT features a new Kia Live system, which uses its own SIM card to retrieve and update live data.
Market and Model
Now that the government no longer incentivises the purchase of plug-in hybrid models, the Niro PHEV is hardly inexpensive, priced from just over £30,000 in base '2'-spec form and costing around £32,000 in the plusher '3'-spec guise. To give you some price perspective, an equivalently-specced self-charging Hybrid version of this car would save you around £5,000. And the least expensive 39kWh version of the full-electric e-Niro would (after deduction of the available government Plug-in Car Grant) cost around the same as a '2'-spec Niro PHEV.
At least you get plenty of kit with a Niro PHEV, even the least expensive '2'-spec variant. With this derivative, you can expect to find 16-inch alloy wheels, roof rails, auto headlamps and wipers and rear parking sensors. While inside, there's dual-zone air conditioning, a reversing camera, an auto-dimming rear view mirror and a TFT instrument binnacle screen.
The Niro continues to be offered with a comprehensive suite of active safety technologies. Depending on specification, these include Forward Collision-avoidance Assist, Lane Keeping Assist, Driver Attention Warning, High Beam Assist, Blind-spot Collision Warning, Rear Cross-traffic Collision Warning and Intelligent Speed Limit Warning.
Cost of Ownership
Let's get to the WLTP-rated efficiency figures. This Plug-in Hybrid Niro model puts out just 31g/km of CO2 and is supposed to be able to return a combined cycle reading of around 201.8mpg - good luck with that. Those figures assume that owners will be making full use of the 36-mile WLTP-rated driving range potential provided by this variant's 8.9 kWh battery. That's about the same distance as you can go in some other rival Plug-in models, but improves on the readings of a few of them. A pricier Prius Plug-in, for example, offers a WLTP-rated 30-mile range.
As with all Kias, this Niro is covered by a seven-year, 100,000-mile warranty that's longer than any other car in the same class. This includes the battery and all of the parts that make up the hybrid power system. On to residual values, predicted to see this Niro retain between 56 and 58% of its original price when it reaches the three-year old and 12,000-mile mark.
Summary
Here's a relatively affordable PHEV compact segment contender that does a pretty good job in combining fashion and frugality and is well worth your consideration if you don't mind paying a little more than you'd expected to for a car of this size. You certainly get a lot of technology in return.
No, it's not very exciting to drive - but then, name us a small Crossover or Hybrid model that is. And we're not quite sure if it's made up its mind whether it's a family hatch or a Crossover; as with any blended concoption, there's an element of styling compromise here. But if you don't mind that, you'll probably appreciate this Kia's attributes; it's comfortable, spacious and well equipped and overall, will almost certainly work out cheaper to run than a comparable diesel alternative.
Overall, this is a car that delivers on Kia's promise to develop its products with quality and segment-leading technology. That doesn't necessarily mean it'll be right for you, but there's no doubt of one thing: in terms of the kind of wish list that a buyer in this part of the market might have, this Niro PHEV ticks a lot of boxes.