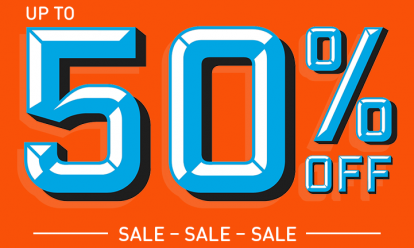 Get covered in our half price Breakdown Cover sale from just £7 a month.* We're the UK's best breakdown provider as voted by Auto Express drivers 2021.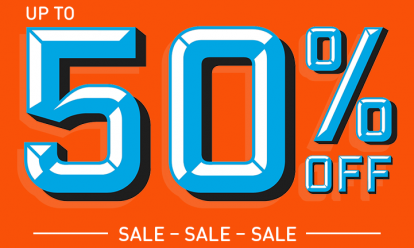 By Steve Walker
Introduction
Ten years is a long time for a modern motor vehicle to be in service but if you can get away with it anywhere, it's in the pick-up truck sector. Here, toughness and reliability are prized highly by buyers while the latest newfangled technologies can be happily done without, if the price is right. Ford's Ranger is a case in point. The big pick-up has been facelifted more times than the population of Beverley Hills but was still displaying mostly original features in 2006 when the version we feature here made landfall.
Models
Models Covered:
2.5-litre TDCi, 3.0 TDCi diesel. Regular, Super and Crew cab pick-up. [standard, Thunder, Wildtrack]
History
Launched in 1999, then refreshed in 2003, 2006 and 2009. The Ford Ranger is a stalwart of the UK pick-up market. Was this a case of Ford, having flogged the dead horse, nailing on some new shoes and applying a dash of lipstick? Or was the Blue Oval merely tweaking its charge ever closer to perfection? The answer, as ever, lies somewhere between the two extremes but what anyone looking for a good value used pick-up will want to know is where?
If anything, the Ranger actually grew more competitive against its, predominantly Japanese, rivals as time went on. Around the time that this version was launched in 2006, the likes of Nissan's Navara, Toyota's HiLux and Mitsubishi's L200 were being unveiled in all-new guises. Ford's answer was not to go back to the drawing board to develop a new Ranger but to book the existing one in for life saving surgery. Unlike those made in 2003 and 2009, the 2006 revisions extended far beneath the skin of the Ranger. They ran to revised suspension settings and, crucially, an all new common-rail diesel engine. The interior was also vastly improved and together, the changes propelled Ford's effort into contention at the head of the UK pick-up class.
A little later on, the Ranger line-up was supplemented further by the arrival of a 3.0-litre common-rail diesel engine to complement the entry-level 2.5-litre unit. The death knell sounded for this version of the Ranger in 2009 when Ford saw fit to tinker with the lights and grille but the basic package was deemed good enough to continue into the new decade without further alterations.
What You Get
The Ranger range was comprised of single, Super and Crew cab models. The two-door single cabs have just two seats and a loadbay, the Crew cab is a conventional four-door double cab with two full rows of seats and the Super cab sits somewhere between the two. These models feature cinema-style fold-up seats in the back that allow the space to be used for storage when they are empty. They are combined with a pilarless cab design with reverse-hinged doors for improved access. The practicality of the Crew cab ensured it was the biggest seller.
The 2006 Ranger looks tough enough. The large rectangular grille is bisected by two thick horizontal bars and framed on each side by big rectangular headlamps. Below, the chunky bumper juts out from the bodywork with a wide central air intake and deeply recessed fog lights.
The interior reflected the growing popularity of pick-up trucks as business vehicles that can also double as family transport on weekends. The workmanlike decor in the pre-2006 models could no longer cut it. Angular styling themes are carried over from the exterior with chrome detailing very much in evidence on the posher trim levels. Much thought was given to the provision of storage space: there are no fewer than five cup holders, a pull-out tray in the instrument panel and two deep storage bins in the centre console to keep your odds and ends in check.
Ford offered the popular Thunder and Wildtrack high-spec derivatives for buyers who really wanted to push the 'lifestyle' boat out. Both are well equipped. The Thunder, for example, features a tubular sports bar to beef-up the front end, chrome side sills, leather seats, a six CD stereo and air-conditioning, amongst other things. All Ranger models get twin front airbags and seatbelt pretensioners with further safety equipment available from the options list.
What You Pay
Please contact us for an exact up-to-date valuation.
What to Look For
The Ranger is a simple soul that's built to take a pounding off-road, so there isn't too much to go wrong and what does can be fixed relatively cheaply. Get underneath it if you can and look for the tell tale signs that the vehicle has spent time away from the Queen's highway, adjusting the price you're willing to pay accordingly. The interiors can take a battering too, if not from the farmer's dog or the builder's tools, then from kids dropping sweets on the carpet or colouring-in the headrests. There are enough Rangers about for you to insist on a good example.
Replacement Parts
(approx based on a 2006 Double Cab) Expect to pay around £230 for a clutch assembly and £300 for an exhaust system. Spark plugs will work out at £12 each, while a cam belt retails at around £70. Allow £12 for an oil filter. A catalyst will retail at around £400, whilst a starter motor is £130. Front brake pads start at around £40 with rears weighing in at £65.
On the Road
Power is supplied by a 2.5-litre common-rail injection engine that is streets ahead of the 2.5-litre direct injection unit in the older Ranger models. It's up on brute force for a start, producing 141bhp as opposed to 108bhp and doing so at a usefully low 2,000rpm. Many operators will be more enamoured with the 22% improvement in fuel economy but be warned that the Ranger remains a thirsty beast and 30mpg is good going in everyday driving.
Torque of 330Nm at 1,800rpm put the Ranger's powerplant amongst the best in the class and delivers muscular performance for towing duties and offroad work. The engine features a Dual Mass Flywheel which sharpens responses while also reducing vibration and a variable geometry turbocharger is employed to cut turbo lag and extend the torque band. If you need more power, there's a 154bhp 3.0-litre engine option that was available with the higher spec-derivatives. This unit was offered with an automatic gearbox but that powertrain combination had a reputation for rendering the Ranger a little tail happy.
The common-rail architecture of the Ranger's engines has intrinsic benefits when it comes to the pick-up truck's old adversaries, noise, vibration and harshness (NVH) but Ford also took additional preventative measures. This Ranger is stiffer all round than its predecessor with revised engine and body mounts to control vibrations being transmitted through the vehicle. The chassis frame is stronger too with door seals and upgraded insulation also acting to muffle road noise.
The Ranger's driving experience had never been of a standard that was in-keeping with the Blue Oval's passenger cars. Where the Focus and Mondeo led their respective classes on grounds of steering sharpness and chassis balance, Ford's pick-up was always a bit of a blancmange by comparison. Larger suspension control arms, shock absorbers and spring bushes combine with bigger wheels to enhance the ride quality in the 2006 version. The spring and damper settings were specially tuned to give optimum handling whether the vehicle is laden or unladen and a revised rear stabiliser was introduced along with an improved hydraulic braking system with ABS on all four wheels. For offroad jaunts, ramp and departure angles were maximised and the 4x4 system gained the ability to be electronically engaged while on the move.
Overall
The Ranger may be no spring chicken but it is that rare thing, a vehicle that has demonstrated the capacity to improve with age. It had already been on sale for seven years when the 2006 facelift rendered it truly competitive with the class leading pick-ups for the first time and on the used market, these versions are definitely the ones to go for. The handling still isn't great and the ride remains predictably choppy but the common-rail diesel engine is a winner and after all these years, you know the Ford Ranger has durability in reserve.