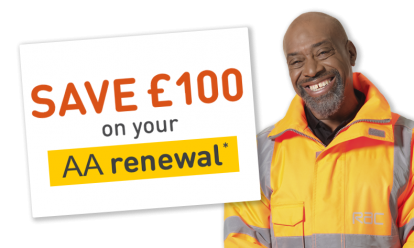 Save £100 on your AA renewal when you switch to a 24 month RAC Breakdown Cover plan. Join the UK's best breakdown provider as voted by Auto Express drivers 2021.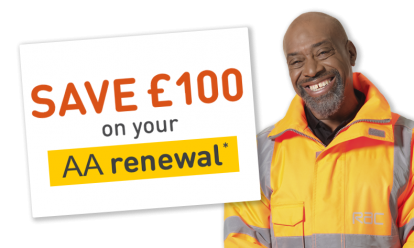 By Andy Enright
Introduction
The recession of 2008-2010 wasn't kind to the Ford Mondeo. People stopped buying cars, and the cars they did buy were either small, cheap ones to minimise their financial exposure or cars with premium badges, another way to attempt to guarantee the same net effect. That left Ford's shiny new Mondeo without too many takers. Ford's response was to update and facelift the car in a rather desperate bid to position it front and centre in the crosshairs of UK customers. Here's what to look for when choosing a used facelifted post-2011 Mk3 Mondeo.
Models
5dr hatchback, 5dr estate (1.6, 2.0 petrol, 1.6, 2.0, 2.2-litre diesel [Edge, Graphite, Zetec, Zetec Business Edition, Titanium, Titanium X, Titanium X Business Edition])
History
Ford must have wondered what they needed to do to grab a few sales in the family hatch market. Their Mk3 Mondeo, originally introduced in 2007, was a belter. It drove well, it looked good, it was priced keenly and it was packed with equipment. In relative terms, nobody wanted it. Ford introduced better engines. Still nobody was really interested, so in 2011, the Blue Oval brand tried more drastic remedial action. A smarter look was accompanied by substantial changes to the engine range. So from here on, buyers could select from 120 and 160PS versions of the 1.6 Ti-VCT unit at the bottom of the range, or move on to a 145PS 2.0-litre Duratec petrol option. Flagship variants could be fitted with 203 and 240PS versions of the efficient 2.0-litre petrol Ecoboost powerplant.
Diesel customers got 140 or 163 PS Duratorq 2.0-litre engines, or a 200PS Duratorq 2.2-litre powerplant. In April 2013 Ford upgraded the Mondeo again, introducing the Graphite trim level aimed at private users and the Titanium X Business Edition, which pensioned off the previous Titanium X range-topping trim package, albeit with a £1,500 haircut on price.
Ford also took a look at improving emissions and went for the quick win, with the popular 2.0-litre Duratorq TDCi diesel engine being fettled to deliver CO2 emissions from just 119g/km across both 140PS and 163PS power outputs - a reduction of up to 10g/km. Fuel consumption was also improved from 57.6mpg to 61.4mpg.
The replacement for this car was shown as early as 2012, which didn't really give it the chance it deserved in the market, but Ford was confident that its successor could regain lost market share. That car duly arrived at the tail end of 2014.
What You Get
Prior to this generation Mondeo, it's fair to say that many Fords had begun to look rather clinical, a little over-functional. We were all told they were great to drive but we didn't feel that they were going to be when we saw one in the driveway. Fortunately, this facelifted MK3 Mondeo moved things on. The trapezoidal front grille was made bolder with a more slimline opening above. LED daytime running lights also featured and the bonnet had a more sculpted shape. At the back, the rear light clusters also featured LED technology.
Inside, things weren't quite BMW, Audi and Mercedes-like. Items such as the cheaper plastic on the glovebox lid gave the game away. Still, with this car, Ford got astonishingly close to achieving premium standards of finish, at least for a mainstream brand, with tasteful aluminium decor and piano-black lacquer inserts offering a premium touch.
On to practicalities. Where you'll particularly notice the extra space on offer from that bigger shape is in the back. Three big adults across the back seat of an Audi A4 or a BMW 3 Series is a squash that's only slightly improved if you opt for something mainstream like a Vauxhall Insignia or a Renault Laguna. Here, it's no problem at all, with superb space for shoulders, legs and heads. Wide opening doors and minimal wheelarch intrusion mean it's easy to get in and out too and nice touches on plusher versions include these rear cabin air vents built into the B-pillars.
Out back, the boot too is huge and very well shaped, with load hooks and tie-downs to help you keep things in place should you get carried away at the wheel by the Mondeo's dynamic repertoire. There's 528-litres of space on offer in this 5-door Hatch, a figure rising to 1448-litres if you flatten the 60/40 split-rear seats. Go for the Estate version and the respective figures are 542 and 1733-litres.
What You Pay
Please contact us for an exact up-to-date valuation.
What to Look For
The MK3 generation Mondeo has built a decent reputation for reliability. Serious faults have been extremely rare. There have been glitches reported with the keyless entry and start system though, so check that all is working correctly. The Mondeo seems generally well built and the engines have been used across the Ford range with no serious problems. Test drive when the engine is cold, walk round the car and smell for diesel, also listen for a rattle from the engine. If you can smell diesel, it could be that the injector pipe is leaking. If the engine rattles, the flywheel almost certainly needs replacing. If you do find either of these problems, have the car examined by a specialist. Take a good look around the car and inspect the bodywork and alloy wheels for signs of scuffing. This Mondeo is a big vehicle with extremities that aren't always easy to place, so parking incidents are not uncommon.
Replacement Parts
(based on a 2.0 TDI excl VAT) You'll need around £275 should you scrape a front wing and need a replacement, while a windscreen is around £180. Tyres are £90 a corner while a complete exhaust system (including catalytic converter) will set you back about £500. Diesel-specific issues of leaking injector pipes and a rattly flywheel will see spares bills of £1,000 and £550 respectively excluding labour.
On the Road
Like all mainstream Mondeos, you get very tidy handling, lapsing into safe understeer at the limit. You always feel you're hustling quite a big car, but the stability control system is reassuringly good should you overstep the mark. The six-speed manual gearbox is a pleasure to use and the pedal placing and weighting is exemplary.
The Mondeo grew up quite considerably in 2007, becoming a bigger and more luxurious thing. Those of you who remember the livewire handling of the first couple of Mondeo generations might be a bit disappointed. You might think the Mondeo had inherited some barge genes along the way. Worry not. Where the old model reacted, this one flows. It's sophisticated enough to be involving only when you want it to be. Other cars require adaptive or sports suspension to feel this good and though the Mondeo offers these options too, the difference here is that it doesn't really need them.
The 2.0-litre TDCi engine is the one that everyone chooses, the others making almost negligible impacts on the product mix. It's a good engine too, whether it be in 140 or 163PS trim, although if you can track down a 200PS 2.2-litre diesel it's doubtful you'll be disappointed.
Overall
This version of the Ford Mondeo never really had a fair crack of the whip. It was introduced as a reaction to the financial crisis and then undermined almost immediately by the hideously premature announcement of its successor. It was almost as if Ford was ashamed of this car, which is weird because this Mondeo saw sales pick up markedly.
It was loved by both motoring writers and owners alike and a couple of years down the road, it makes a cracking used buy. Spending £7,500 on a tidy Mondeo diesel could net you a 61-plate car that still feels new and which has a lot going for it. Your friends might wonder why you've bought it, but let their ignorance blind them. You've bought one of the market's best mid-rangers for the price of an entry-level citycar. That's good business by any measure.