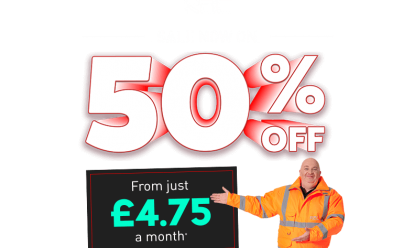 Get covered in our half price Breakdown Cover sale from just £4.75 a month.* We're the UK's best breakdown provider as voted by Auto Express drivers 2021.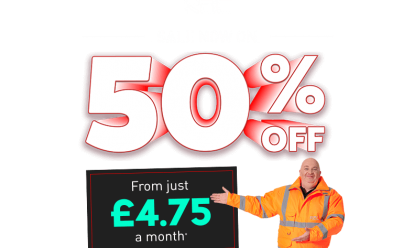 BY ANDY ENRIGHT
Introduction
Although it has established itself as a recurring fixture at the top of the UK sales charts, the Ford Focus has never rested on its laurels. The 2002 restyle was subtle but looked set to last the car through to its eventual replacement at the start of 2005. Even though there are fresher shapes around, the driving dynamics of the Focus have yet to be matched. With many new models increasingly opting for fuel efficient systems such as electric power steering, the purity and feel of the effervescent Focus may well represent a high water mark in driver enjoyment in this class for some time yet. Naturally there's a huge choice of models to choose from and to tell the truth, there's barely a duffer amongst them.
Models
Models Covered:
3 & 5dr hatch, 4dr saloon, 5dr estate: 1.4, 1.6, 1.8, 2.0, 1.8 turbo diesel [CL, Zetec, LX, Ghia, ST170, RS, Chic, Elle, Flight, Ink, MP3, Silver])
History
Although the Ford Focus had been with us since October 1998, it took a while before customers got accustomed to that shape, as radical as the Escort was conservative. Once established at the top of the sales charts, however, the Focus took quite some shifting. The addition of common rail diesel variants and a sporting ST170 version added to the car's appeal and a facelift for the model arrived in 2002 which looked to breathe a little fresh life into the car. The 2002 Focus model tidied up a few minor details, adding subtle front bumper rubbing strips much in the style of later Mercedes A-class models. The narrow black strips below the headlights afford some protection in a multi storey car park, but they were chiefly there to add a touch of gravitas to the front end.
The nose of the Focus also benefited from a slightly more prominent mesh grille as well as the blue-tinged xenon headlamps. The front indicators, previously mounted below the headlamp unit, were incorporated inside the lamp housing in a similar vein to Volkswagen's Golf. The most obvious difference to the front end is the different shape of the under-bumper air intake and the fog lights. Instead of a benign arc to the intake, the late shape Focus featured a unit bounded on either side by some quite aggressive diagonal supports giving the Focus a far more sporting appearance. The range-topping Focus RS was finally launched in September 2002 and the limited run was sold out by late 2003. An estate version of the ST170 was introduced in April 2003. An LPG powered Bi-Fuel model was launched in June 2003 and the mini-MPV Focus C-MAX range was unveiled in September of the same year. A number of special edition models were launched including the Chic, Elle, Flight, Ink, MP3 and Silver variants. The range was replaced in 2005 with an all-new Focus model.
What You Get
Arguably the most stylish and best handling (and riding) family hatchback you can buy. This is a car into which you can load the family and still enjoy such mundane trips as the supermarket run. It's little wonder that waiting lists formed at launch time and that most versions are still in strong demand. Whichever body style you opt for, the Focus is a stylish car with excellent engines and road manners and a well laid-out interior that provides plenty of room for a family.
Trim levels were raised across the range with items like a revised centre console, silicon-damped glovebox lids and fresh colours boosting the car's appeal. An automatic gearbox is now available with the punchy 2.0-litre engine. Ford Telematics, a system that offers assistance, telephone functions and traffic information is optional across the range as is ESP electronic stability control. Satellite navigation can even be plumbed into the most basic LX model if you're map dyslexic.
What You Pay
Please contact us for an exact up-to-date valuation.
What to Look For
Ford's 'Zetec' engines are, on the whole, reliable, so give the car the usual once-over looking for signs of wear and indications of hard fleet, company or rental car use. Worn carpets, and scuffed trim are the usual clues.
Check that all the electrical items work properly, ensure that the air conditioner delivers chilled air soon after the engine is started and remember that a full service history always helps when selling on, too. If you're looking at ST or RS model, make sure the tyres still have some tread on them, and that the car hasn't been thrashed or crashed. Focuses are tough but some will inevitably have been abused.
Replacement Parts
(approx based on a Focus 1.6) As you might expect, parts are plentiful and relatively inexpensive. A clutch assembly will be around £100 and an alternator should be close to £140.
Brake pads are around £25 a front set with rear shoes around £45, a replacement headlamp is close to £80 and a manual door mirror should be in the region of £50. A full exhaust is about £200 and a catalyst is about £240. Dampers are around £40 each and a radiator about £100.
On the Road
When you'll really appreciate the Focus is when there's no one in it but you. Under the skin lie a host of engineering novelties that together, enable it comfortably to take the honours as the best driver's car in the class. The body for a start, is 100% stiffer than that of the Escort and 15% stiffer than its nearest rival. The gearbox is slick enough to make you want to change up and down just for the sake of it. And the fully independent suspension attains a level of sophistication previously unheard of in this class.
We're not just talking about tyre-squealing qualifying laps around your favourite country B-road test route either. Ford's engineers have tuned the Focus to compensate for the times you and I get brain fade; you're lost, it's dark and chucking its down and the kids are screaming in the back. The corner you just entered too quickly is getting sharper and you do exactly the wrong thing; you stamp on the brakes. This car will deal with that: no fuss, no problem.
Performance is reasonable - though not exceptional, with the 1.6-litre engine most will choose making sixty in 11.2s on the way to 114mph. Its fuel economy (41.5mpg on the combined cycle) comfortably beats all comers, however, and there are major components everywhere designed to need minimal or no maintenance.
Sportier drivers will choose the 2.0-litre Zetec models and those with even more intent will opt for the ST170 and RS variants. The ST170 has been a modest success, offering only a mild performance advantage over the much cheaper 2.0-litre Zetec hatch. The Focus RSD is another thing altogether. The Focus RS harnesses its 217bhp through a Quaife torque-biasing differential and the traction of huge 18 inch tyres mounted on those OZ Racing alloy wheels. Redesigned front suspension helps, with a wider track, Sachs Racing dampers and a beefy front anti-roll bar. At the back, the Focus RS retains the Control Blade multi-link set up, but stiffness has been increased for greater durability. Make no mistake, this is one car designed to be driven hard. With an all-up weight of 1175kg, the Focus boasts a power to weight ratio of almost 200bhp per tonne, thus trumping the latest Subaru Impreza WRX.
The oily bits underpinning the Focus RS are relatively fundamental: a water-air intercooler, forged pistons and conrods and remapped engine management unit are the technical highlights whilst the 2.0-litre four cylinder Zetec unit with a single turbocharger promises old-school big-boost action. Intentionally, you get more of an intoxicating turbo rush than the current opposition can offer and while many will feel this is a retrograde step, Ford want to bring back the excitement, the rawness and the pure joie de vivre that has always marked out a classic RS model.
Overall
You may not stand out in a crowd with a used Focus but chances are you won't care. Few cars as good as this sell quite so well, and it's a testament to British buyers that they recognise a great car when they see one. History will remember this Focus as one of the best small cars ever built. If you don't know what all the fuss is about, get yourself a test drive. Then you'll see.