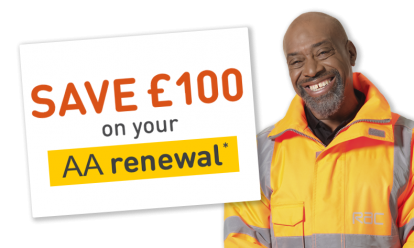 Save £100 on your AA renewal when you switch to a 24 month RAC Breakdown Cover plan. Join the UK's best breakdown provider as voted by Auto Express drivers 2021.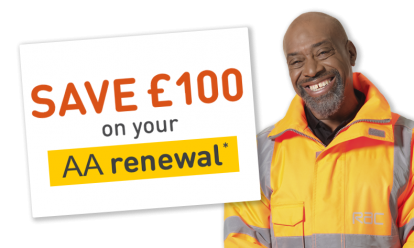 Fiat's Tipo has long focused on value above all else in the family hatch segment. Now this revised model gets a little extra style too. Jonathan Crouch takes a look.
Ten Second Review
Fiat's entrant in the family hatch segment is this car, the Tipo, now usefully revised with a more frugal 1.0-litre petrol engine, a sleeker look and the option of a trendy Cross model variant. Smartly styled in Italy and developed and built in Turkey, it looks a much more credible contender. UK buyers get a choice of hatch or estate bodystyles that are exceptionally spacious.
Background
Fiat has never managed to crack the Focus-sized family hatchback sector. Over the last few decades we've had a succession of models - the Bravo and Brava twins, the Stilo, and, most recently, another Bravo line-up. None of them made any real impact on folk much more likely to either buy Ford's best seller or the latest versions of Vauxhall's Astra or Volkswagen's Golf.
In recent years, it looked as if Fiat might be abandoning this traditional market segment in favour of more specialised Crossover models like their 500X. But cars like that still sell in something of a niche, so the Italian brand has, once more, turned it's hand to creating a conventional contender in this class. Arguably the last time the brand was truly competitive here was with its Tipo family hatch, which sold between 1988 and 1995. It's appropriate then, that this current model also wears a 'Tipo' badge.
Driving Experience
The smart styling won't disguise the fact that this is unlikely to be the sharpest handling car in its sector, but we reckon it's close enough to the class leaders to satisfy most potential buyers. As part of the Tipo facelift, Fiat ditched the entire previous engine range available in this car, replacing it with a single (and far more frugal) 100hp 1.0-litre petrol unit. This has its work cut out propelling a family hatch of this size along, but the performance figures aren't too far oof the class norm - rest to 62mph in 11.8s en route to 119mph. All variants come with manual transmission.
The Tipo's roadgoing demeanour has been set up to favour relaxed comfort rather than any kind of dynamic drive. You can see why: this is, after all, a car designed primarily around the needs of buyers in developing countries who simply want to get comfortably from A to B. So there's no trick suspension for fancy ride quality, torque vectoring for classy cornering or ridiculously powerful engine options that hardly anyone will buy. Where Turin has had modern carry-over technology it can use - the engines, the modular platform, the Uconnect infotainment technology - then that's been thrown into the development mix, but the over-riding priority here has been in the creation of the best possible car for the lowest possible price.
Design and Build
The Tipo now has a much smarter look, thanks to updated full-LED headlights, refreshed bumpers and a redesigned front grille, complete with its new 'FIAT' badge. There's a choice of either 5-door hatch or Station Wagon body styles. Go for the hatch and you'll be offered the option of the SUV-style Tipo Cross variant, which gains 7cm of height. And a crossover look courtesy of a front skidplate, a front bumper bull bar, side skirts and larger tyres. Whether these additions are really appropriate on a Tipo is another question but they certainly fit the current fashion.
Across the Tipo range, the cabin has been upgraded, the main change being the addition of a trendy 7-inch TFT digital instrument cluster to replace the previuous analogue dials. There's also a more ergonomic steering wheel and the air conditioning controls have been updated with chrome and black inserts. Otherwise, it's as you were. As before, the cabin is exceptionally roomy and is capable of accommodating three six-feet-plus adult passengers in the rear - thanks to class-leading legroom and outstanding headroom. Boot capacity is also best-in-class with a volume of 440-litres for the hatch. The estate version has 550 litres of boot space and can carry loads of up to 1.8m in length courtesy of an extra 20cm of length (4.57m) over the Hatch, plus flip-and-fold 60/40 split rear seats and completely flat load floor. The estate body style has a height of 1.51m thanks to the standard-fit longitudinal roof bars. Loading the boot of the Station Wagon estate is aided by a low load sill with reconfigurable components such as an adjustable load floor and removable side storage panels to further increase the width of the luggage compartment.
Market and Model
Fiat knows that it will have to price this car competitively if it's to make any real impact at all on the Focus, Astra and Golf-dominated family hatch segment. So prices start at just under £18,000 for the hatch, with a further premium of around £1,500 for the Station Wagon estate. There's a choice of four trim levels for the Hatch - standard, then 'Life', 'City Sport' and the top SUV-style Tipo Cross. Station Wagon estate buyers choose from standard and 'Life'-spec. The asking figures mean that this car can significantly undercut Focus prices and will be hugely cheaper than a comparable Golf.
Even at the kinds of figures we're talking here, Fiat will still need to make sure that this car is very well specified - and has. All UK models come as standard with air conditioning, Bluetooth 'phone connectivity, power mirrors, a multi-function steering wheel and a DAB audio system. Plus of course there are all the usual safety systems - a full complement of twin front, side and curtain airbags, plus the usual electronic assistance for stability, traction and braking. Fiat also offers some of the latest camera-related safety aids, including lane departure warning and an autonomous braking system that scans the road ahead as you drive for potential colliosion hazards. If one is detected, you'll be warned. If you don't respond - or aren't able to - then the car will automatically apply braking to decrease the severity of any resulting accident.
Cost of Ownership
Let's get to the WLTP figures. In the hatch, the single 1.0-litre 100hp petrol engine now available in this car delivers up to 51.4mpg and up to 125g/km of CO2. Those figures fall to 49.6mpg and up to 130g/km in the Tipo Cross hatch. In the Station Wagon estate, this same engine manages up to 50.4mpg and up to 126g/km.
Finally, a word about warranties. You get two years of manufacturer cover with this car, plus a further year from the dealer. Plus there's no mileage limitation, which makes this Fiat deal better than the restricted three year/60,000 mile package you get with rival Astra, Golf and Focus models. There's also a year of roadside assistance cover, a reasonable three year paintwork warranty and an eight-year anti-perforation guarantee.
Summary
Fiat knows it has an awful lot of ground to make up in this segment. Is this improved Tipo the car to do it? It certainly offers a smarter proposition. And it can be put together in its Turkish factory very cheaply, allowing UK Fiat dealers to offer value pricing and tempting deals, yet at the same time, include lots of equipment for the money.
No, it's not going to appeal to someone who would otherwise be buying a Volkswagen Golf. Or even, perhaps, a comparable Mazda3 or Honda Civic. But then here, you're not going to be paying the sort of inflated prices that tend to be attached to those kinds of cars. If you were looking at a more affordable model in this sector, say, a Vauxhall Astra, say, we definitely think you should include the Tipo in your deliberations. And it's a long time since we've been able to say that about any kind of Fiat in this class.