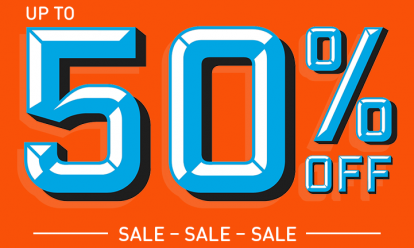 Get covered in our half price Breakdown Cover sale from just £7 a month.* We're the UK's best breakdown provider as voted by Auto Express drivers 2021.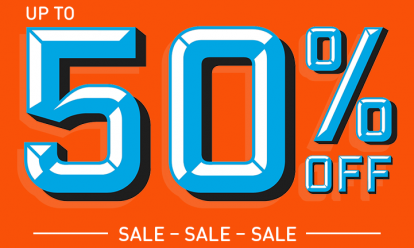 BMW's compact electric vehicle, the i3, now also comes in sportier i3s guise. Jonathan Crouch looks at the revised 120Ah version.
Ten Second Review
If you're not yet quite convinced by the electric vehicle revolution, then maybe BMW's i3s could be the car to do it, especially in this improved form complete with a 120Ah battery offering a long driving range. This is a sportier, more focused version of a model the Munich brand says is all the things you'd expect a compact EV to be - refined, eco-conscious and super-affordable to run. It should certainly surprise you in terms of sheer driving enjoyment. It's all part of BMW's rather different approach to EV motoring.
Background
Electric cars may still be of minority interest to buyers, but the car makers know that EVs couldn't be more significant. Hence the vast improvements made to the operating range of models in this segment in the last couple of years. Amongst compact contenders in this sector though, there's still only one premium choice - and this is it: this BMW i3. In early 2018, the brand brought us the significantly revised model we're going to test here, then in late 2018, the company further improved it by adding in a much gutsier 120Ah battery.
These days, i3 buyers select between the standard version and the sportier i3s variant we're going to look at here, which gets more power and sharper chassis dynamics. Whatever version you prefer, the i3 remains a car of contradictions. An individual choice, yet with mass appeal. And an eco warrior that a petrol head might also enjoy. Ultimately though, it's a BMW born to be electric - which ought to be a very good thing indeed. Let's find out.
Driving Experience
We tried the top i3 derivative, the i3s, which has 184hp, 14hp more than the standard version. The handling of the 's' model has been uprated too, with a 40mm wider track, a 10mm lower ride height, larger 20-inch wheels and specially tuned springs, dampers and anti-roll bars. All of that makes this BMW feel even more planted and agile, embellishing this model's reputation as the first EV able to offer genuine driving enjoyment. Predictably also though, the i3s modifications further stiffen up ride quality that was already quite firm in the standard i3, as the engineers sought to reduce the natural tendency of the tall, narrow body to roll around through the corners. There's no kind of adaptive damping system available to minimise the downside here, so even if you're set on an i3s, we'd advise also trying the ordinary variant before you finally decide.
Either way, you'll need to manage your expectations when it comes to the top speed, which is pegged at 99mph in the i3s. And you only get that if you're using the standard 'Drive Performance Control' driving modes system in its normal 'Comfort' or more efficient 'ECO PRO' modes. Switch to the third 'ECO PRO+' setting and your velocity will be restricted to just 50mph. The i3s also has an extra 'Sport' mode for sharper throttle response and tighter steering characteristics.
Design and Build
This i3 is now the only compact electric vehicle on the market with really futuristic styling. This sportier i3s version is distinguished by larger 20-inch wheels, a size larger than normal. A controversial touch on all i3 models is the sudden dip in the pronounced so-called 'streamflow' shoulder line just rearwards of the front doors. It's apparently been incorporated so as to create a larger side window surface for the rear passenger compartment, but at first glance, it looks like a bit of an after-thought. You'll be glad that it's there though, if you have to take a seat in the back because otherwise, that whole rear seat area would be a bit of a black hole. And pretty impossible to get to were it not for the opposing 'coach-style' doors that open to reveal the lack of the kind of central B-pillar that almost every other car in the world has to have.
Only two people can be accommodated at the back, even though three would probably fit at a squash thanks to the lack of the usual centre transmission tunnel. There's a totally flat floor up-front too and the roomy feeling you get is enhanced by the low window line and the tall airy cabin. There's no conventional instrument cluster - just two high-definition LCD screens, one behind the steering wheel and the other a large central monitor now standardised at 10.25-inches in size, sited at the top of the centre console and big enough for rear seat folk to see.
Market and Model
The sportier i3s variant costs around £35,000 - once the £2,500 governemnt grant has been deducted from the initial asking figure. That's if you're buying outright of course. Most likely i3 drivers won't be, leasing being the usual means of acquisition for all versions of this this BMW.
Full-LED headlights are standard, joining heat protective green tinted glazing, auto headlamps and wipers, Park Distance Control rear parking sensors, LED tail lamps, an alarm, power-folding mirrors and of course a standard charging cable, this one 5m in length.
Inside, there's air conditioning that you can, if you wish, set with a timer to pre-condition the cabin prior to your departure. Plus you get cruise control with a speed limiter, heated front seats and a multifunction leather-trimmed steering wheel. In addition, there's the 'Drive Performance Control' system that, via 'ECO PRO', 'ECO PRO+' and 'Comfort' modes, allows you to alter throttle response, steering feel and gearchange timings from the standard auto transmission, all of it better suiting the way you want to drive.
Cost of Ownership
Can an i3 really make economic sense? It's tempting to conclude that for a typical buyer covering, say, 7,500 miles a year, simply opting for a cheap citycar with a 1.0-litre engine would be a better bet. However, factor in something like the London congestion charge, which could run you over £8,000 for that period, couple it with the minimal fuel bills and likely strong residual values of the i3 and the BMW comes into its own. Put it up against conventional diesel versions of premium rivals like the Audi A1 and the Mercedes-Benz A-Class and they don't enjoy a massive price advantage, thus making the i3 look increasingly attractive.
This car's certainly widened its market scope since BMW gave it an uprated 120Ah powertrain, which on the full-battery-powered model has facilitated an increase in all-electric WLTP driving range from the 112 mile total on offer when this car was originally launched to as much as 190.8 miles in its current standard form - quite a change. It's up to 175.2 miles in this i3s variant. Either way, think around 160 miles in realistic regular use.
Recharging times vary, but are much quicker than you'd expect, despite the significantly larger battery capacity. A DC Rapid-charge system is standard and AC charging is multi-phase, meaning full charging can be completed in under 3 hours with the multi-phase system. As before, the car can also be charged at home using a standard three-pin plug or by specifying a BMW I Wallbox. Use the latter and an 80% charge can be reached in 4.9 hours. An 80% charge from a conventional household socket will take 15 hours.
Summary
There's lots that we really like about the i3. It has a premium feel missing from every other compact EV you can currently buy, something we think that would translate into a genuinely special ownership proposition. And, despite the fact that it's been around since 2013, it's still the most distinctive and interestingly-styled car in the class. Plus it's also the most innovative under the skin. Better still, this BMW remains - by some distance - the most rewarding electric car you could choose to drive, especially in this uprated i3s guise.
In short, if so far, you've been a bit sceptical about electric vehicles, then you might enjoy trying this one. Even if it doesn't change your viewpoint, you're going to have a heck of a lot of fun proving yourself right. Compared to this i3, even a talented vehicle like BMW's own 1 Series seems a bit grey and two-dimensional. Like it or not, this is the future for small cars. This BMW is a model the EV segment needs. Try one and, perhaps to your surprise, you might find that you do too.