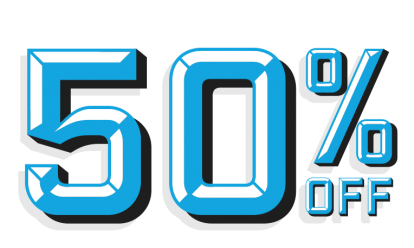 Get covered in our half price Breakdown Cover sale from just £5.75 a month.* Join the UK's best breakdown provider as voted by Auto Express drivers 2021.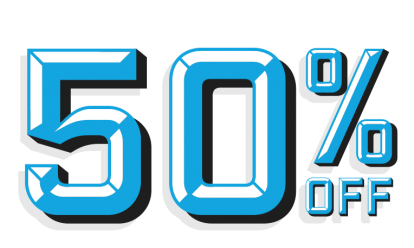 BMW has developed a much improved plug-in hybrid version of its flagship saloon, the 7 Series, the 745e, to challenge Mercedes in the full-Luxury saloon segment. Jonathan Crouch takes a look at what's watt.
Ten Second Review
Can't decide between the performance of a petrol-powered 7 Series and the frugality of a diesel-powered version of this model? What if you could have both? In this case, the 740i's 3.0-litre petrol 'six' mated with a 113hp electric motor powered by a 12kWh lithium-ion battery secreted under the rear seat. That's the recipe promised by the 745e Plug-in hybrid version of this 'Seven', which is the first BMW Plug-in model to use an engine larger than four cylinders.
Background
We've had petrol/electric engines in cars of this kind since Lexus launched an LS hybrid back in 2007. The competition took time to respond, but BMW were the first to react, launching an Active Hybrid 7 Series model in 2012, then a Plug-in 740e iPerformance model in 2015. It's this technology that the 745e claims to have perfected.
As with the outgoing 740e variant, there are three main driving modes: 'Sport', which sees the engine and electric motor combining for maximum performance; 'Electric' which powers the car using the electric motor alone, while the battery charge lasts; and 'Hybrid', which uses a combination approach depending on your driving needs.
Driving Experience
The original version of this 'G11'/'G12'-series model offered a plug-in option, but mated its electric motor to a little four cylinder engine, which wasn't very 7 Series-like. With this revised model, badged the 745e, the Munich maker has found a way of making the plug-in formula work with the 740i's 3.0-litre 'six'. And matched a 113hp electric motor up with a 12kWh lithium-ion battery whose larger capacity makes possible an electric-only driving range of up to 36 miles (13 miles more than the old four cylinder 740e model could manage). The potential all-electric top speed's higher too - theoretically possible at up to 87mph. With the engine joining in and the drive system's 'Sport' mode activated, 62mph in a 745e is dealt with in just 5.2s, which is virtually as fast as Mercedes' much more powerful S560eL plug-in rival. As before with a 7 series plug-in, buyers get the choice of either a short wheelbase rear-driven variant, or a long wheelbase xDrive model.
Like other 7 Series models, the suspension set-up is an advanced 2-axle self-levelling air sprung system. And the petrol powerplant works with a standard 8-speed Sport Steptronic automatic gearbox and is whisper quiet, with refinement aided by extra noise suppression and thicker laminated window glass. This model's traction and agility can be further improved with an optional xDrive 4WD system.
Design and Build
According to BMW, 7 Series buyers wanted more novelty, differentiation from 3 and 5 Series models and a proper sense of presence. Perhaps even something of a Rolls Royce vibe. Well they've certainly got that here, courtesy of the same huge, stately front grille you'll find on an X7. Apparently, Asian and American buyers love it and for the Munich maker, that's all that really matters. The biggest clue that this particular variant is a plug-in electric vehicle is the charging flap on the passenger side front wing of the car.
Inside, the 745e gets an iPerformance menu called eDrive, which can help you save fuel and monitor battery reserves. You'll also find eDrive labelling on the door sills. Otherwise, it's business as usual. So there's a luxurious interior, dressed in leather and high-quality materials. You get BMW's iDrive infotainment system complete with gesture control. By using a 3D sensor, it allows you to operate it at the swipe of a hand or the pinching of fingers. A long wheelbase version can be opted for, called the 745Le, if you want for limo levels of space in the back. It extends the wheelbase by 140mm. The boot space figure falls from the 515-litre capacity you'd get in an ordinary 7 Series to 420-litres.
Market and Model
745e pricing starts at around £78,500, so you're looking at a premium of around £7,500 over a conventional diesel 730d. The long wheelbase 4WD 745Le costs around £85,000 and both variants are available in either standard or M Sport trim. At first glance then, you might think that you'll have to cover quite a few miles to make the fuel savings stack up against the increased purchase prices. However, Company car users will quickly make that back, this plug-in model's lower tax exposure.
Standard equipment is no different to the ordinary petrol and diesel 7 Series variants, so you get four-zone automatic air conditioning, BMW's unique display key, cruise control with brake assist, a DAB radio, heated seats, 'BMW Professional' sat nav, enhanced Bluetooth, parking sensors and a 10.25" colour infotainment dash display. The 745Le adds an electric sunroof and a rear roller blind. Adding flexibility to charging your plug-in model, BMW offers a charging wall box, which can be installed at home or at work, to reduce charging time. Alternatively, you can simply plug your 745e into a domestic wall socket. BMW's ConnectedDrive app will help you find where the nearest charging points are when you are out and about.
Cost of Ownership
Is it all super-efficient? Well pretty much yes. As with all Plug-in hybrids, the quoted WLTP combined cycle figure is wildly over-stated. After all, once you've used up your all-electric driving range (WLTP-quoted on a 745e at between 25 and 31 miles depending on variant), this is nothing more than a heavy petrol-powered car with two engines. But the figure - up to 141.2mpg on the WLTP cycle for the standard wheelbase rear-driven model - is undeniably eye-catching. As is that version's 46g/km WLTP-rated CO2 showing. For the long wheelbase four wheel drive 745e xDrive variant, the best CO2 stat falls to 54g/km, but that's still better than the rival Mercedes plug-in offering, the rear-driven S560eL.
Despite all the electronic assistance, a 745e model's ultimate frugality will of course depend to a great extent on how you drive it. If for example, you regularly approach the potential battery-powered top speed (68mph in 'Hybrid' mode and up to 87mph in the 'Electric' setting), your battery range will inevitably drop like a stone. And frequent re-charging will be necessary, a process that takes about four and a half hours from a conventional 'Level 2'-spec garage wallbox charger.
Summary
BMW has learnt from its exploits with the i3 electric hatchback and i8 electric supercar to bring its knowledge of plug-in hybrid technology to its mainstream cars. The 7 Series may not be the first in this segment to combine plug-in technology with six cylinder power but it certainly now sets the standard as far as this approach is concerned.
That combination of 286hp performance and 141mpg economy is certainly a tempting one. Plus the 745e's ability to run on battery power alone for decent commuting distances means that many owners will be able to drive to work, recharge at there, then drive home without using any petrol, all in the lap of luxury. It's a compelling thought.