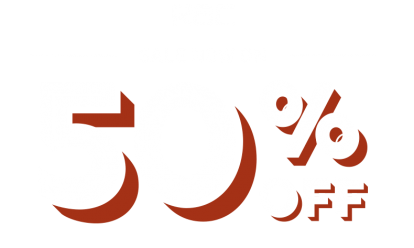 Get covered in our half price Breakdown Cover sale from just £4.75 a month.* Join the UK's best breakdown provider as voted by Auto Express drivers 2021.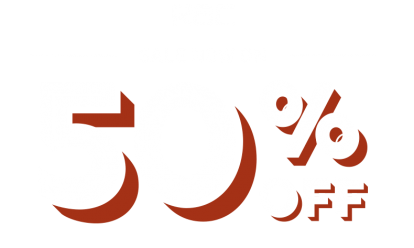 By Andy Enright
Introduction
Aston Martin may conjure up a number of images but it's rarely a marque associated with four-door cars. Coupes and open-topped roadsters maybe, but practicality? Owners, it was assumed, didn't need it. After all, the golden era of Aston Martin coincided with an age when children should be seen, not heard and folded into contorted shapes if they wanted to ride in Daddy's DB. That changed a little in 2010 with the launch of the Rapide model we look at here, a car that has always been cut from slightly different cloth and one that has often floundered a little in communicating exactly what it is.
At first it was billed as a proper four-seat limousine to face down big German rivals able to seat four generously-tailored Kapitans of industry at 155mph on an autobahn, but it soon became clear that this was a bit of a reach for the more tightly-packaged Aston. The later Rapide S reverted to a more clearly sporting bias and seems more comfortable in that role. Sales may have been slow but there's something delightfully left-field about the Rapide that's ineffably cool, in a way that some of Aston Martin's more overt vehicles manage to miss out on. A used model is a good deal more affordable than you might imagine.
Models
4dr coupe (5.9 petrol [Rapide, Rapide S])
History
It's fair to say that Aston Martin was a little late to the supersaloon party. By the time the Rapide made it into dealers, the market was already stuffed with redoubtable rivals. The Porsche Panamera, the Bentley Continental Flying Spur, the Maserati Quattroporte, the Mercedes CLS63 AMG and now models like the Ferrari FF all ask some pretty serious questions of the Rapide. Park these cars in a row, ask most to choose one and I'd lay money on the fact that the Aston's keys would be the most popular pick.
It's based on the aluminium VH chassis that underpins the redoubtable DB9 but the chassis has been stretched such that it's over a foot longer, allowing space for a pair of seats in the back. Launched at the start of 2010, Rapide sales were encouragingly brisk at first but tailed off somewhat as newer rivals were launched. It soon became clear that the Rapide couldn't really compete in terms of space and practicality with some of the larger cars and the range was rebranded in 2013 when the Rapide S was launched. This was a car with a far more sporting bias. Power went up from 477 to 558PS, the damping was improved significantly, the car was treated to a facelift and the infotainment system got a root and branch rethink.
What You Get
The elephant in the room where the Rapide is concerned is that it just doesn't offer a huge amount of space. A six footer sitting behind another will have trouble slotting in without sitting splay-kneed. Likewise, the 317-litre boot offers just 80-litres of luggage room per occupant. Rear seat room is perfectly adequate for adults on shorter journeys and the kids will be fine back there, which is capability enough for the majority of prospective buyers. Should you need more space, the rear seats can fold down.
The Rapide was originally built at a shiny production facility in Graz, Austria managed by Magna Steyr and Aston Martin. Subsequently, it was taken back in-house at the company's UK Gaydon base. Either way, thanks to a blend of modern production line and hand finishing stations, the results are impressive. The cabin is beautifully finished, from the metallic contra-rotating dial pack to the soft mood lighting, the attention to detail on the leatherwork and the elegantly integrated marquetry. The exterior styling is also extremely cohesive, with the additional pair of doors very smoothly integrated into the now familiar Aston Martin coupe profile.
What You Pay
Please contact us for an exact up-to-date valuation.
What to Look For
Look out for stone chipping on the front of the car. Diligent owners usually specify paint protection. There have also been some reports of satellite navigation screens switching themselves spuriously into night mode so check that this works as specified. The engines are generally bulletproof but there are a few small things to look for when buying. Insurance will be extremely expensive, it's in the top band for road fund licence and there's a £250 Horizon Eurowatch Tracker annual fee to take on. Make sure you get at least one Tracker fob and ensure that the seller demonstrates how to pair your phone to the Tracker. A spare plastic key is essential in case you smash the £700 glass one. Finally, make sure you get an Aston Martin umbrella for the bespoke holder if shopping at a main dealer!
Replacement Parts
(approx based on a 2010 Rapide) You'll need £500 if you manage to interface one side of your front splitter on a speed hump. Air filters are around £82 and should a suicidal starling dive through your front grille, you'll need £650 to purchase a new one.
On the Road
About the biggest compliment that can be paid to the Aston Martin Rapide is that it's so easy to forget there's another a pair of chairs back there. It has an amazing chameleon-like ability to morph from a silky smooth GT car to a gutsy sports coupe by dint of its adaptive damping and versatile Touchtronic sequential transmission. The steering is beyond reproach and the Rapide brakes astonishingly well for a two-tonne car.
The 6.0-litre V12 catapults the Rapide to 62mph in 5.2 seconds and offers such vast reserves of midrange torque that you'll rarely feel the need to extend the engine further. It's worth the effort though, as above 5,000rpm you'll hear the real aural fireworks. The longer wheelbase improves ride quality, although you will hear some tyre roar on poor surfaces. Switch the transmission into Sport mode and the throttle pedal becomes noticeably spikier, the gearbox software now allowing you to nudge close to the redline without automatically changing up. The magnesium shift paddles are beautifully finished and you'll find yourself pinging up and down the box just to hear those sharp barks of revs. For something with a serious agenda, the Rapide certainly serves up a whole lot of fun.
The increased power and torque of the Rapide S lead to even swifter performance and the Rapide S shaves 0.3 seconds off the Rapide's 0-62 mph time, which drops from 5.2 seconds to just 4.9 seconds while top speed climbs, meanwhile, to 190mph.
Overall
The Aston Martin Rapide is a car that under the closest scrutiny would appear to fall between a number of stools, yet it emerges as something rather wonderful and distinctly British. While it initially set out to be a model that would go toe-to-toe with the best German supsersaloons, it then morphed into the kind of supercar that would be an easy sell to the family. The later Rapide S reflects this shift. It became fiercer and more focused, while still retaining the rear doors and slightly practical bent.
It'll never be one of the highly-prized Aston classics but the Rapide has come through a rocky patch and has now emerged as one of the most appealing used buys in the Aston portfolio. With genuinely low mileage cars selling for little more than what you'd pay for a new BMW M5, it's hard to resist the appeal of an exotic V12 yowl to start the school run and guess what? Your kids will love you forever.